Get ready for three days of inspiration, connection and meaningful takeaways at INSITE, June 15-17 in Grapevine, TX. Non-stop networking, mainstage luminaries, and a reimagined INSITE to help you reimagine your future. This year's event features exciting sessions with diverse themes and one aim: to sharpen your business strategy so you're equipped to take bold, effective action in the years ahead.
The mainstage includes:
BNY Mellon CEO-elect Robin Vince; Pershing CEO Jim Crowley, Pershing COO Emily Schlosser and Ainslie Simmonds, the President of Pershing X
Indra Nooyi, former CEO and Chairman of PepsiCo,
Artist, author and renowned speaker Erik Wahl
Barron's editor-at-large, Jack Otter
Plus exciting conversations from industry experts on:
The Big Picture: Geopolitics, Economics, Elections and More
The Future of Wealth Management
Reimaging the Future of Money
Promising to be our most ambitious and engaging event yet, we will feature 80+ dynamic sessions—from showcase stages and breakouts to intimate masterclasses and learning labs—across a wide range of topics including the latest technologies, attracting and retaining talent, future proofing your business and top investing trends, such as direct indexing, digital assets, ESG, and much more.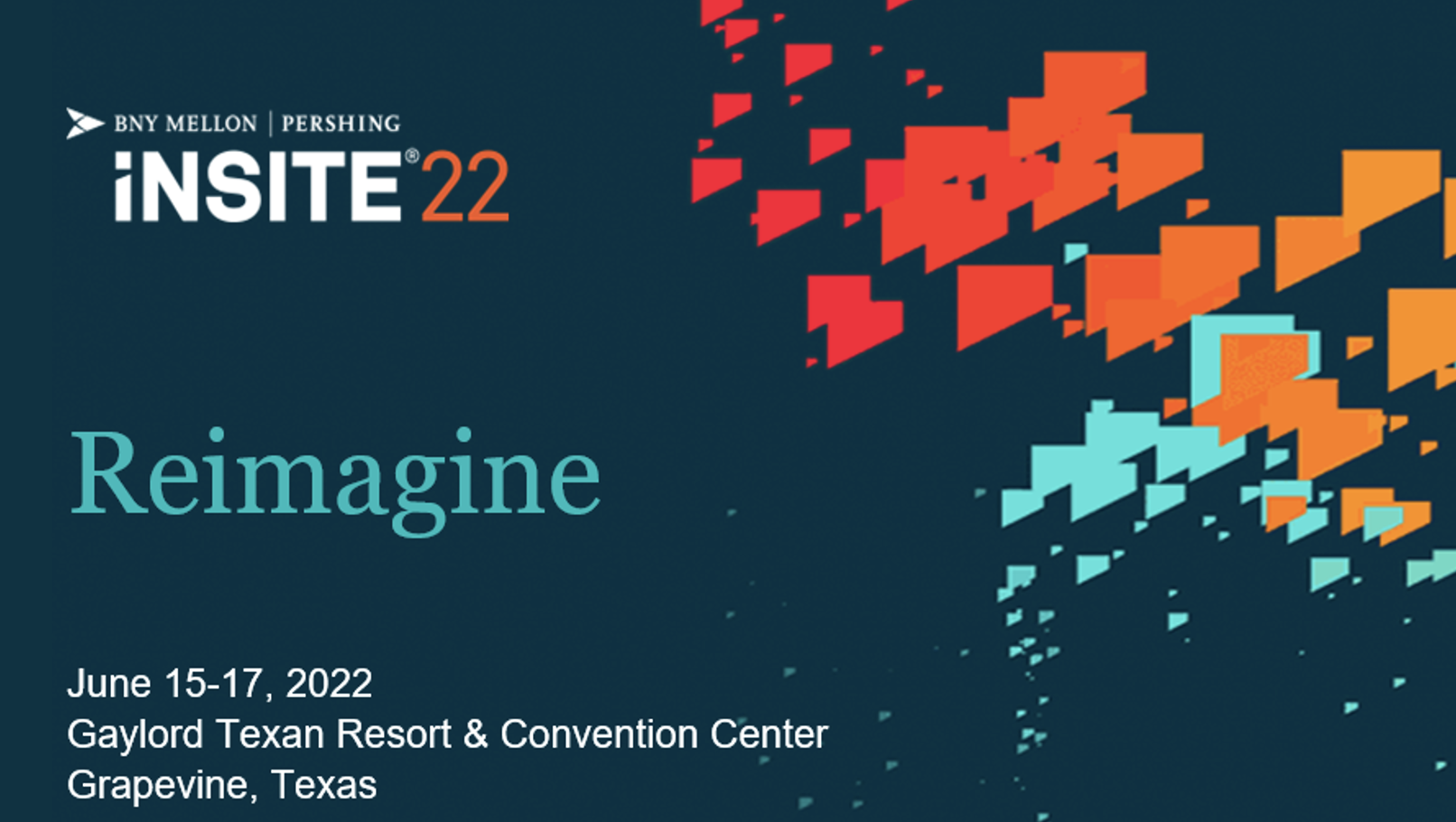 Plus, enjoy the opportunity to meet with 140 exhibitors ready to help you take your business to the next level, spending time with your industry peers and having a ton of fun at the closing night party.
The first 100 Advisorpedia readers to register will receive complimentary access to INSITE 2022. Click here to register today and be sure to enter IN22APEDIA in the Priority Code field!
We look forward to seeing you there!