Cryptocurrencies have been volatile recently, leading many to question the future of this relatively new, but increasingly popular, investment type. Are cryptocurrencies merely a trend or an important component of the portfolios of affluent investors?
Spectrem Group recently completed research with investors with $100,000 to $25 million of net worth and asked about their familiarity with cryptocurrencies, whether they currently own crypto and their intentions for the future.
Only 12 percent of wealthy investors are currently invested in cryptocurrencies, however, almost have 49 percent are familiar with this investment vehicle. Only 15 percent, however, are likely to invest in crypto in the next six months, bringing the total percentage of investors who own cryptocurrencies to nearly a quarter of investors.
There are significant differences in the likelihood to own or invest in crypto based upon age and wealth level. Younger investors are much more likely to already own and to consider investing in crypto than older investors. Thirty-eight percent of Millennials currently own crypto and 46 percent are likely to invest in the next six months. The wealthiest investors, those with $10 to $25 million of net worth, are also more likely than others to own crypto with 22 percent currently owning crypto and 28 percent planning on investing in crypto in the future.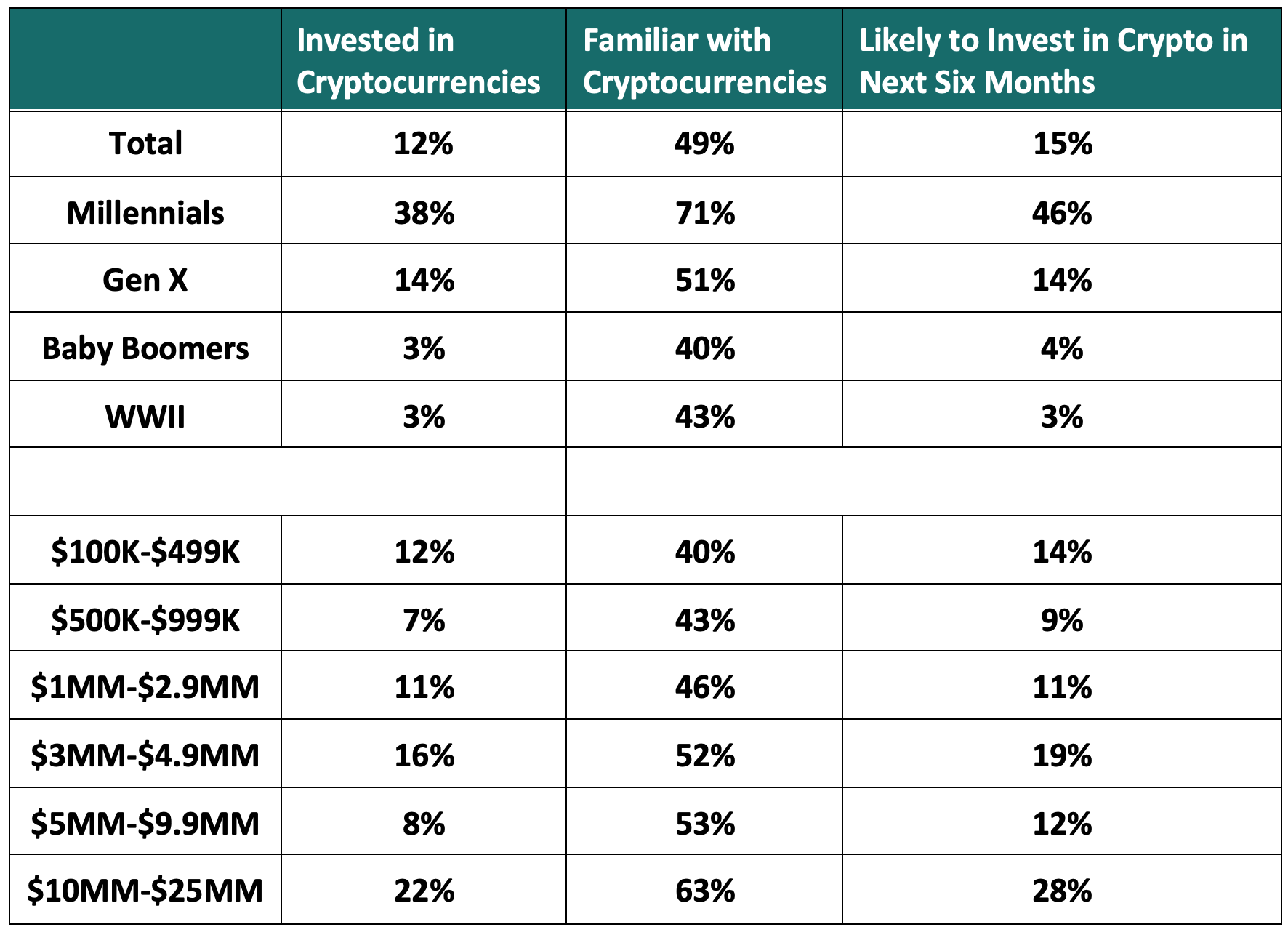 Cryptocurrencies remain a popular investment topic, especially among younger investors and investors at the highest levels of net worth. Investors who are considering investing in cryptocurrencies should discuss the various risks and rewards of this investment option before jumping in and placing assets in cryptocurrency.