It's been years since I've written about Get to Know Your Customer Day. Recently, however, I've been asked what it's all about, so I thought it was time to bring it up again. This time I want to share a few tips on what to do for these special days that are observed throughout the year.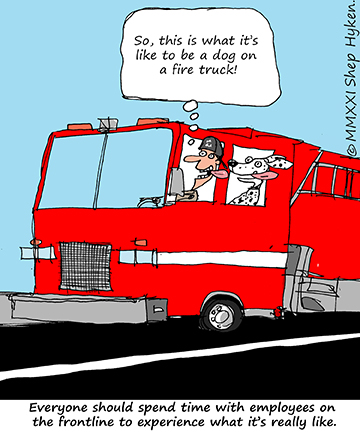 Get to Know Your Customer Day happens four times a year, on the third Thursday of each quarter, so they are held in January, April, July, and October. Here's something most people don't know … I actually invented the holiday, if you want to call it that. That's right! I was looking to create some buzz about connecting with customers, and I submitted the idea to Chase's Calendar of Events. Next thing you know, it's published and has become a real holiday in the business world! Pretty cool!
Keep this in mind. While Get to Know Your Customer Day happens just four times a year, that doesn't mean you shouldn't always want to know more about your customers. It should be an all-the-time effort. Still, these four days give you the opportunity to renew the enthusiasm for the idea of getting to know your customers even better. So, here are three of my favorite ways to get to know your customer. 
1. Focus on Feedback. Create a survey to learn what your customers want and expect from you. Keep it short and simple – even just two or three questions. The shorter the survey, the higher the percentage of response you'll get. 
2. Conduct a Focus Group. This brings your customers in for a face-to-face discussion, giving you real feedback and the chance to learn your customers' opinions of your most current offerings. By the way, if you can't meet in person, you can always do a virtual focus group. Send everyone a voucher for dinner or lunch at a favorite restaurant in their area and have them join you for dinner and a conversation that's all about them!
3. Spend a Day on the Front Line. This is one of my favorites. If you're not working directly with customers, one of the best ways to learn what's really happening on the front line is to spend a shift with a customer support agent or go out for some sales calls. This is especially important for the leadership and management of a company, as they are often far removed from the day-to-day customer interactions.
There you have it, three ways you can get to know your customers even better. Obviously, getting to know what your customers want, need, and expect is just half of it. Once you have that information, do something with it!