The post-pandemic economy has experienced a labor shortage that's unlike anything our nation has seen in decades. Industries ranging from restaurants and retail stores to manufacturers, distributors and technology firms are pulling out all the stops to attract and retain the employees they need to serve their clients.
Financial advisory firms aren't immune to the challenges of the labor crisis. Human capital has become an increasingly vital component to an advisory firm's business success, and we're experiencing an increasingly competitive hiring landscape. This makes it critical to devise strategies for recruiting and retaining top industry talent. Your firm could reap numerous benefits by devising effective hiring and retention strategies, including:
Lower hiring and training costs
Improved client satisfaction and retention rates
Higher operating leverage
A deeper bench and more bandwidth
Diversified revenue streams
More growth potential and higher AUM
Improved succession and continuity planning
How to recruit new advisors
Growth-oriented financial advisory firms are constantly on the lookout for new talent—even if they aren't actively hiring at the time. This enables them to keep their talent pipeline full so they can move quickly when they need to hire new advisors due to growth opportunities or attrition.
According to industry studies, four out of 10 advisory firms primarily recruit by hiring advisors away from other firms. One of the benefits of this strategy is that, depending on their contractual arrangement with their current firm, these advisors may be able to bring their book of business with them. Other recruitment channels are colleges and universities (33% of firms), banks and trust companies (16%), wirehouses (12%), and independent broker-dealers (10%).
Wooing successful advisors to your practice can be difficult, especially in the current environment. For every available advisors, there may be 50 other firms competing for his or her attention. The good news is that advisors looking for a new home will likely be attracted to what you have to offer—independence.
continued
Click here to read the entire white paper.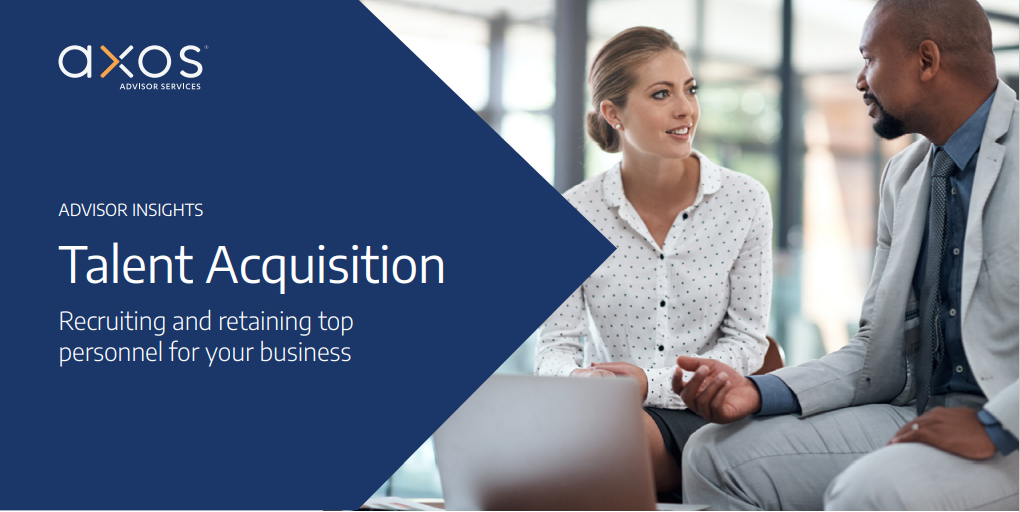 Related: A Smart and Strategic Approach To Rebranding Your Business