As Congress wrangles regarding the $1.75 trillion infrastructure bill, investors wonder about the ramifications of this bill on the economy and particularly on their investments. While investors worry about issues from inflation to supply chains, the opinions of investors vary based upon their occupation.
When Spectrem Group asked investors their opinion regarding the impact of the Biden administration on their investments, 23% indicated the new administration had a big impact on their investments while 35% said the new administration was having some impact on their investments. Forty-one percent were neutral or said the new administration had little or no impact.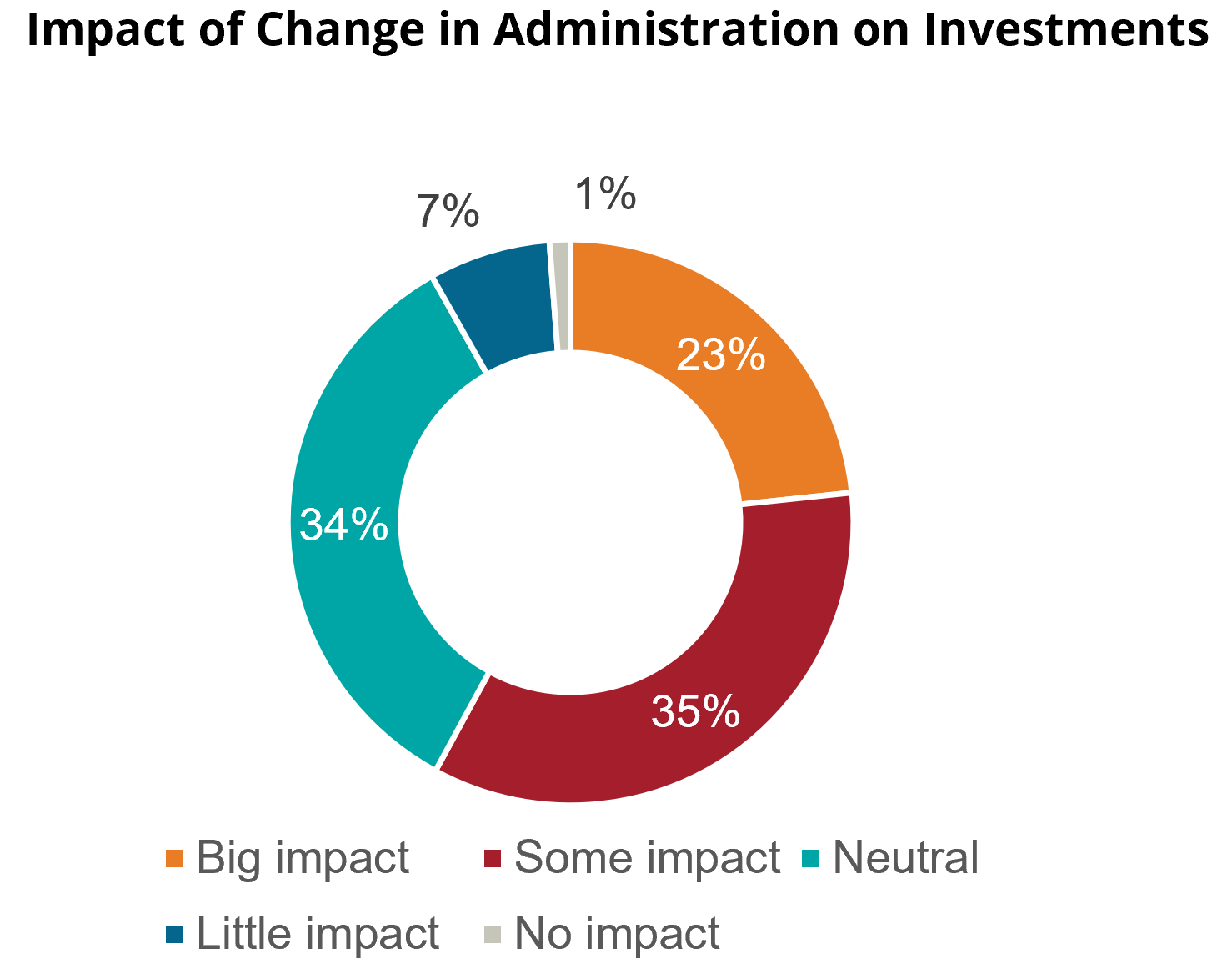 Occupation influences investor's feelings regarding the amount of impact that the Biden administration is having on their investments. Seventy-one percent of Business Owners indicate that the Biden administration is having a significant impact on their investments. This compares to only 25% of Professionals, 21% of Senior Corporate Executives and Managers, 21% of IT professionals and only 16% of Educators. Much of the concern for Business Owners may be the lack of clarity regarding regulations and details contained in the infrastructure bill as well as recent issues regarding the supply chain across the nation. The largest percentage of investors in other occupations all indicated that the new administration will have some impact on their investments.
While financial advisors and providers generally stay clear of political discussions with clients, it might be appropriate to discuss various issues with clients to allay specific fears. Business Owners in particular may be concerned about the economy in the months to come.
Related: Total Trust Market Shrinking