The financial services business was built upon an investment management foundation. For decades, individuals with significant assets did not have access to the tools or knowledge regarding how to invest their assets. But in the past few decades, the abundance of online investment and financial planning tools have become readily accessible to most individuals. At the same time, the size of the wealth markets has increased substantially due to greater access to investments and overall greater wealth within the country. These changes have, however, changed the role of a financial advisor. No longer are investors just seeking investment advice. They are looking for more complex advice. However, financial advisors are most comfortable providing investment advice. This leads to significant gaps in the relationship between investors and their advisors.
Below you can see the services investors desire and value from their financial advisors compared to the services they are actually receiving.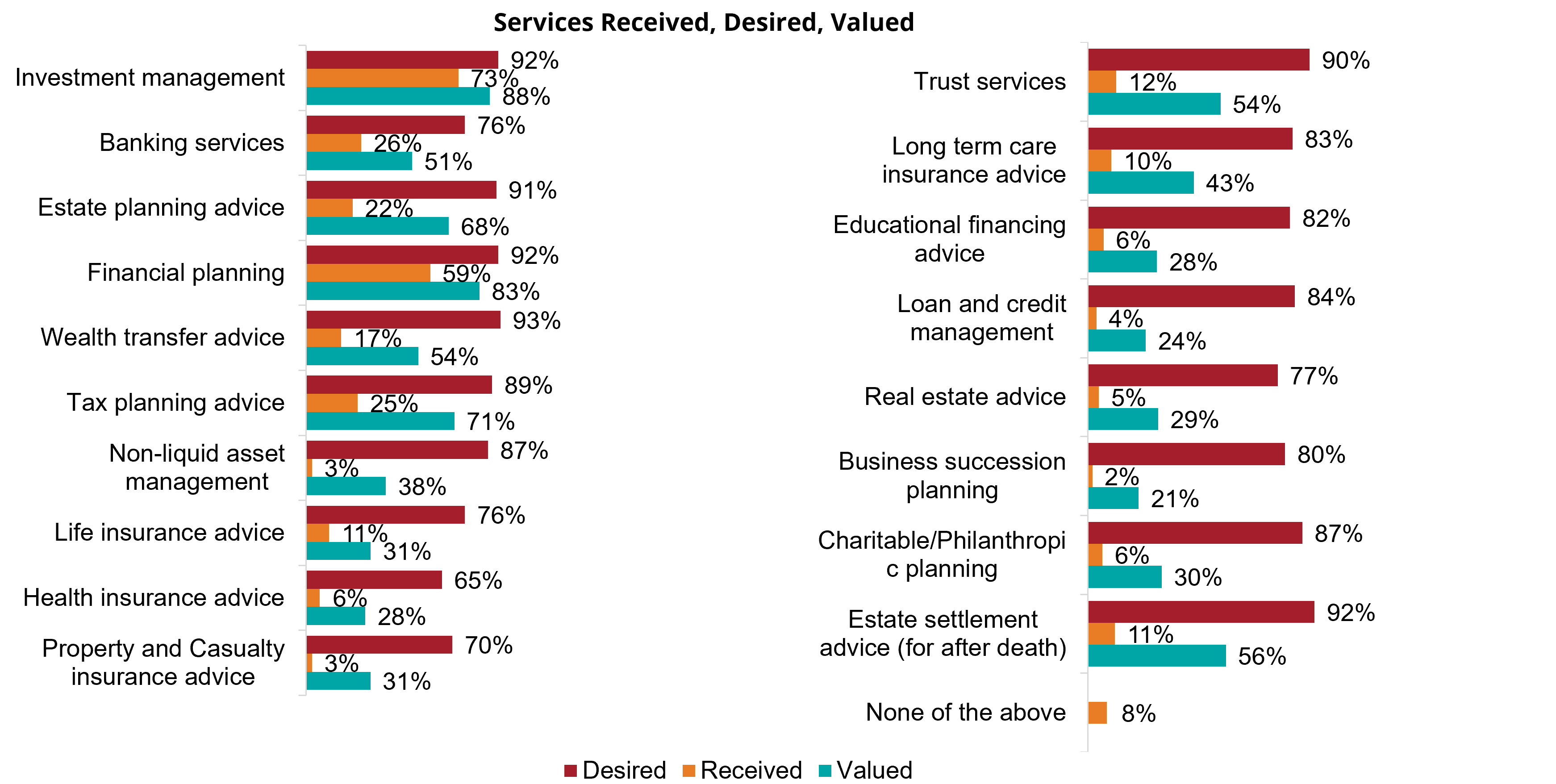 While most investors want and are receiving investment management advice, there are significant gaps in some of the other services they desire. Estate planning advice and wealth transfer advice are two of the greatest gaps in services along with tax planning advice. While other services are also somewhat desirable, help with insurance products and planning for education and charitable services, the greatest gaps tend to be with estate related issues.
Financial providers and advisors need to reassess their service models and determine how to close some of these gaps. While individual advisors may not be able to become experts in all of these services, they may be able to create alliances with inside or outside experts to meet these needs. As investors become increasingly comfortable with services being provided via Zoom and other types of calls, it becomes easier for financial providers to build their teams to include multiple experts.