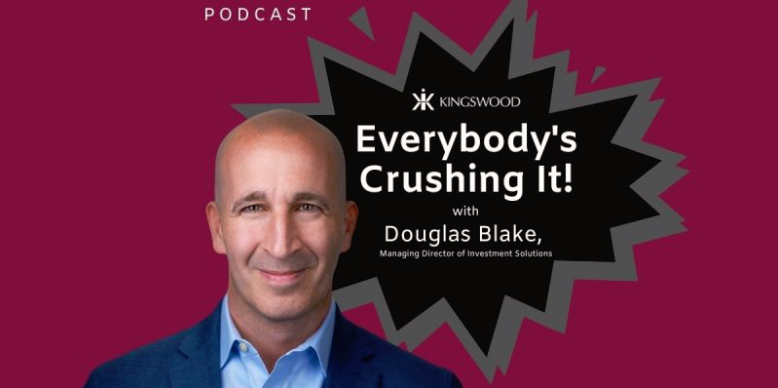 Our topic on today's episode of Everybody's Crushing It, is commercial real estate, and my guest is Daniel Oschin, Chief Strategy Officer at Shopoff Realty Investments, a national real estate investment firm that primarily focuses on proactively generating appreciation through the repositioning of commercial, income-producing properties and the entitlement of land assets.
Headquartered in Orange County, California, Shopoff Realty Investments uses a multi-disciplined approach that enables the firm to uncover opportunities that others may not capitalize on or recognize. The company's practiced investment method includes a fundamental analysis of real estate markets supplemented with expertise in entitlement and adaptive reuse strategies.
In today's episode, Daniel and I discuss
How his path led him to commercial real estate and to Shopoff Realty Investments
The difference between core and opportunistic approaches to real estate investments
Shopoff Realty Investments' Magnolia Tank Farm property in Huntinton Beach and the research, strategic planning & collaboration that has gone into bringing the project to fruition
What Daniel thinks drives investor and advisor appetite for one type of alternative investment over another
Shopoff Realty Investments' Dream Hotel project in Las Vegas and their opportunity in developing property in a qualified opportunity zone
What Daniel is excited about in Shopoff Realty Investments' future.
Disclaimers:
For advisor/institutional use only.
Information provided herein does not constitute an offer to sell or solicitation of an offer to buy any security. An investment in a Shopoff limited partnership involves a high degree of risk, including the possible loss of your investment, and is illiquid with an uncertain liquidity date. Securities offered though Shopoff Securities, Inc. Member FINRA/SIPC
Certain statements contained herein may constitute "forward looking statements." Any such statements, performance projections and results have been based upon assumptions, some of which will vary, perhaps materially, from actual events and do not constitute a prediction or representation as to actual performance. The Fund's Confidential Private Placement Memorandum and any supplementary documents discuss risks and uncertainties that may affect performance. Fund performance may be materially different from statements contained herein.
Resources: Shopoff Realty Investments