Written by: Emma Wall | Hargreaves Lansdown
The UK is set to see its hottest day on record.
UK temperatures hit record highs of 38C yesterday, with 42C expected today.
Scientists warn heatwaves to become norm as global warming takes hold.
Economic growth likely to be impacted by extreme weather.
Investors turn to renewable energy and impact funds amid crisis.
The UK has been brought to a standstill by soaring temperatures, as offices close, trains are cancelled and emergency services are put under increasing pressure. The Met Office has warned that heatwaves will happen far more frequently than in the past, and climate change is to blame. The stock market reaction has been muted, but investors should take heed – extreme weather is bad news for economic growth.
The impact of storms on the US economy is well-documented, and each hurricane season is estimated to cost the country around $1 billion. And while hurricane destruction is more physical than a heatwave, there are similar productivity implications for periods of extreme heat.
Luckily, there are ways for governments, policymakers and regulators to mitigate the risks, and halt global warming, but it takes dedication and investment. Investment that retail investors have already begun to make. Over the last couple of years, Investment Association figures have shown responsible investment funds climb from being niche players to the most popular in terms of flows.
The top 20 monthly most sold funds with Hargreaves Lansdown clients – for many years awash with global and tech funds – now regularly feature ESG options. As temperatures have risen over the last six weeks, across the responsible investing universe of impact, ESG, ethical and sustainable funds, two of the most popular funds are those that invest in clean energy. These are providing essential investment to wean the world off fossil fuels and tackle the climate crisis.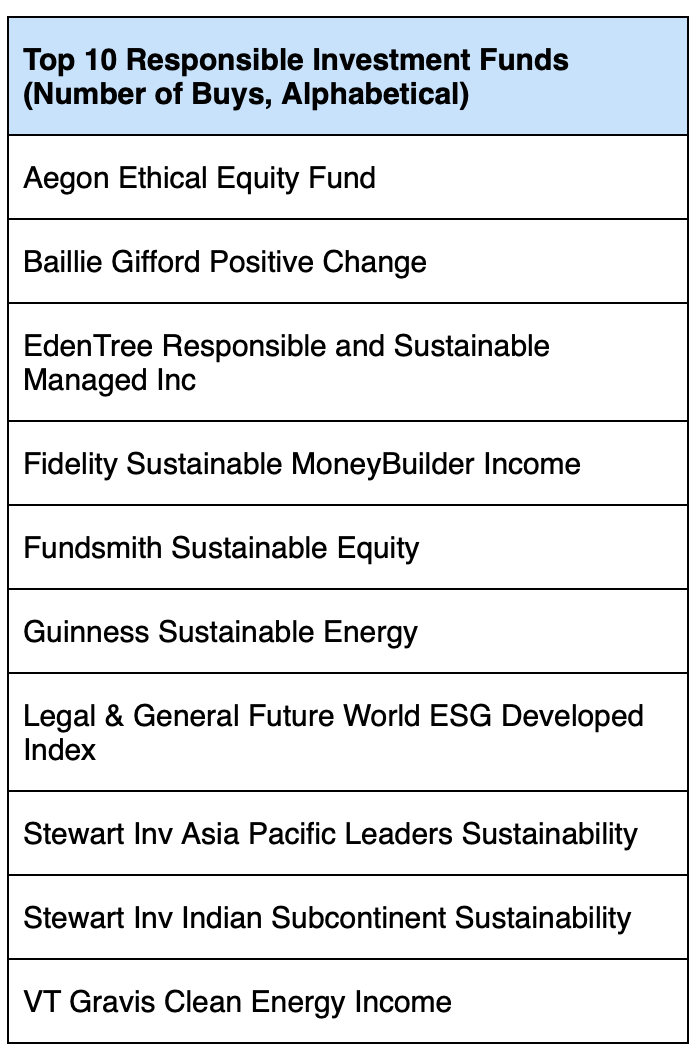 Related: What Does Sustainability and Impact Mean for Advisors