Written by: Ashley Perlmutter
As we hit the end of the quarter in 2021, we think about the rollercoaster we've been on this past year. A year ago today, the stock market bottomed out. Given this wild ride and great volatility, it's important to discuss the value of "time" in the market. We saw a very interesting tweet by Peter Mallouk, CEO of Creative Planning, which is a great depiction of what you should save incrementally at each stage of life to become a millionaire by 65 years-old with a 7% return.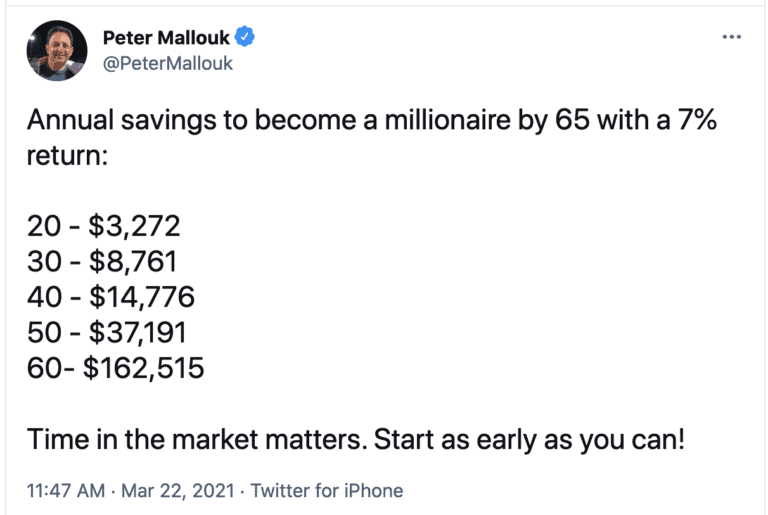 As Peter Mallouk states above, "time" in the market truly does matter. It's crucial to understand consistency, dollar-cost averaging, avoiding the noise, and understanding that there will be drawdowns in the market. Despite these drawdowns; however, stick with your long-term plan because the market will recover, as we have seen a year since the catastrophic lows. Starting early is an essential key to building your long-term wealth, as you can see in the figure below by JP Morgan.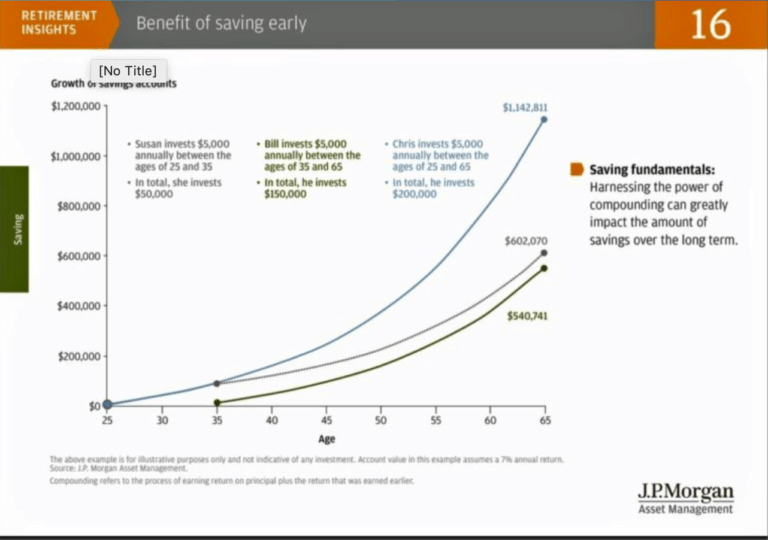 For Brad's deep dive on a year in the market and the true benefits of "time" in the market, check out the video.