Lincoln Level Advantage® indexed variable annuity includes a range of indexed account options, including the Dual15 Plus strategy. Dual15 Plus was built to offer the potential for growth in up, flat and down markets — and you start with 15% even before any index performance is applied.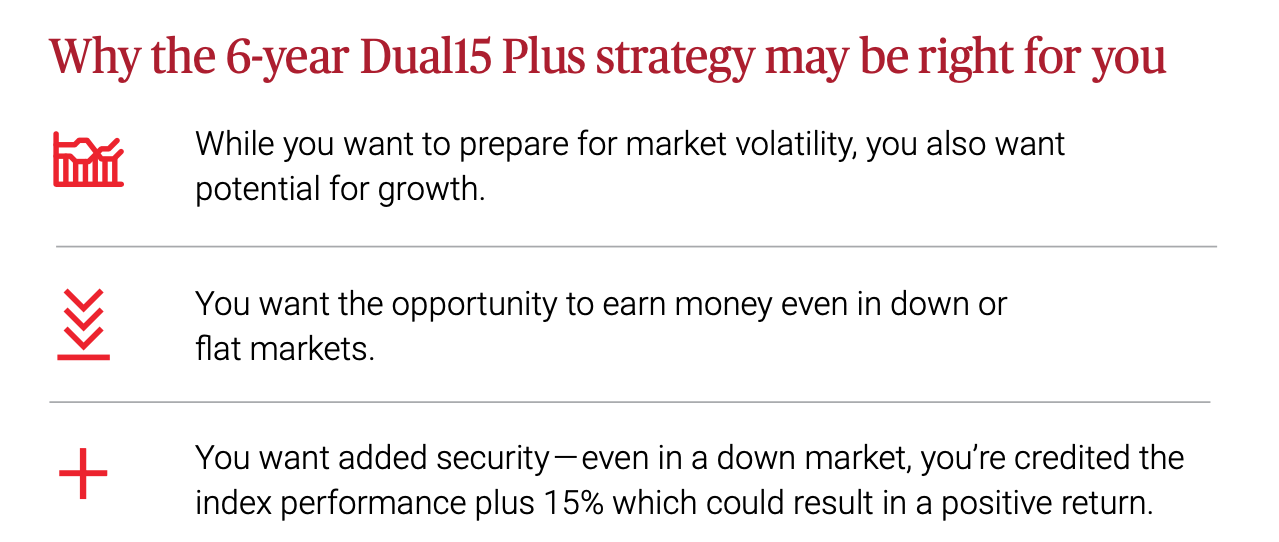 Lincoln Level Advantage is an indexed variable annuity. Annuities are long-term investment products that offer tax-deferred growth, access to a lifetime income stream, and death benefit protection. To decide if Lincoln Level Advantage is right for you, consider that its value will fluctuate; it is subject to investment risk and possible loss of principal; and there are costs associated with the variable investment options such as product charges. All guarantees, including those for optional features, and all amounts invested into the indexed accounts are subject to the claims-paying ability of the issuer. Limitations and conditions apply.
How the Dual15 Plus strategy works
If the index change is up or flat at the end of the term, you earn the greater of 15% or the index performance up to the performance cap. If the index change is down, 15% is added to offset the loss which may provide a positive return.
Let's see what would happen to $100,000 invested in a 6-year Dual15 Plus indexed account in different market scenarios.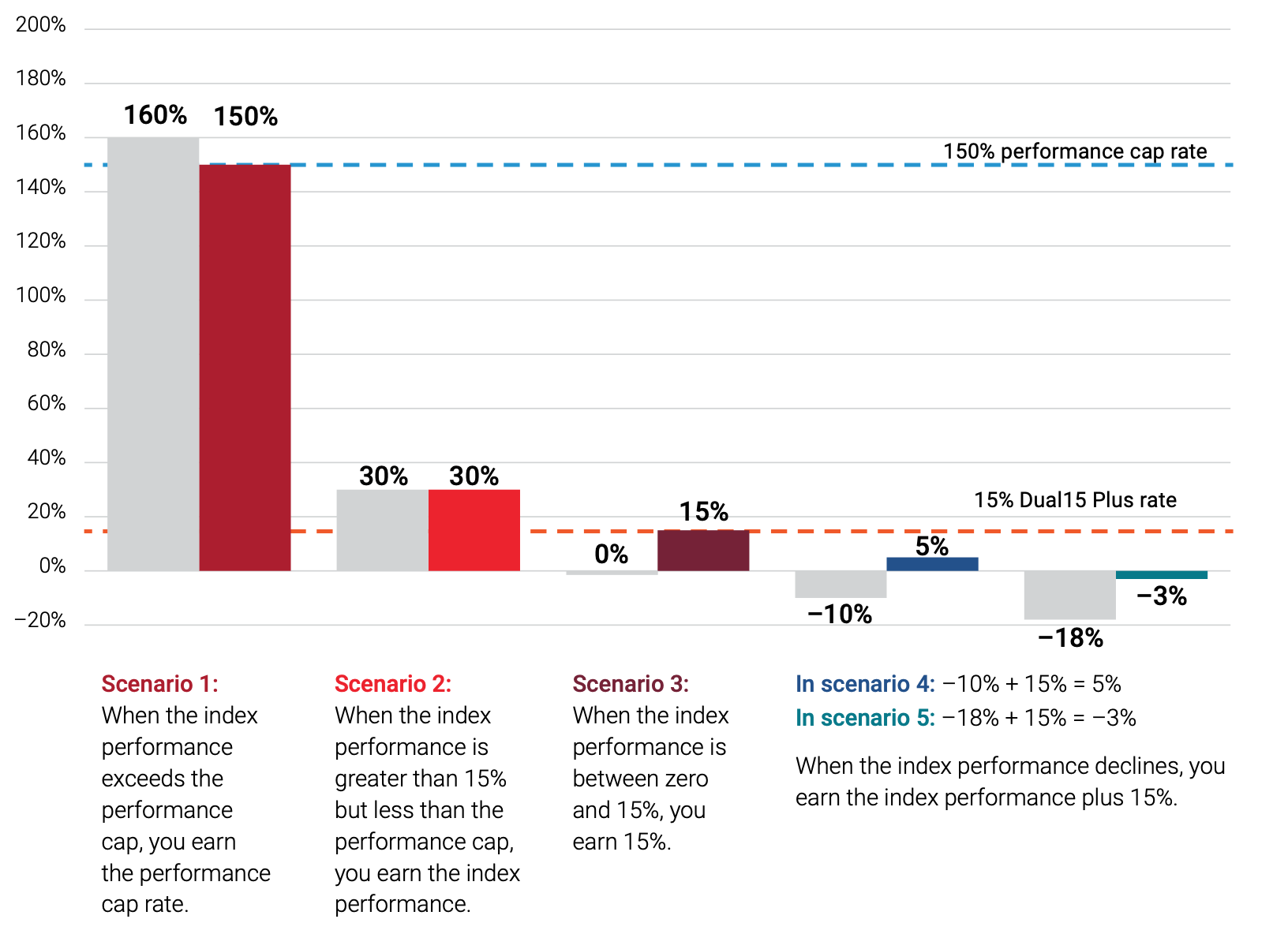 Example is hypothetical and for illustrative purposes only. It is not indicative of real results. The example is assuming a 150% performance cap
rate and a Dual15 Plus rate of 15%. A new performance cap rate is declared for each additional term. Indexed accounts are tied to a market index performance, but they are not an actual investment in the stock market. You cannot invest directly in an index. The chart does not reflect the interim value. Rates are declared by the issuing company at its discretion. There is risk of loss of principal if negative returns exceed 15%.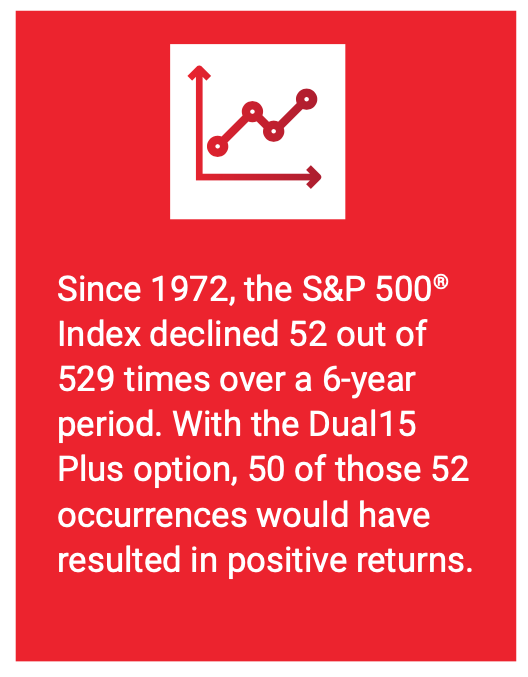 Learn more about Lincoln Level Advantage® indexed variable annuity at www.LincolnFinancial.com/LevelAdvantage.
Related: Getting More From Less With a Target Date Income Variable Annuity
Investment and insurance products are not FDIC insured, may lose value, are not insured by any federal government agency, not a deposit or other obligation of, or guaranteed by, the bank or any of its affiliates, subject to investment risks, including possible loss of the principal amount invested.