If you're enrolled in Medicare, or plan to be soon, you know selecting coverage to fit your needs can be enough to make your head spin. Complicating matters, as you get older, healthcare issues–and expenses–become more frequent. Luckily, there are things we can do to manage the maze that is Medicare, as well as better handle healthcare costs during the second half of life.
The tackling of these topics couldn't be more timely. Right now, we're in the middle of what's known as "Medicare Open Enrollment." This window of time, which runs through December 7th, is when people can make changes to their Medicare health coverage and Part D prescription drug plans.
WATCH YOUR MONEY MAP: NAVIGATING THE MEDICARE MAZE AND HEALTHCARE COSTS AS WE AGE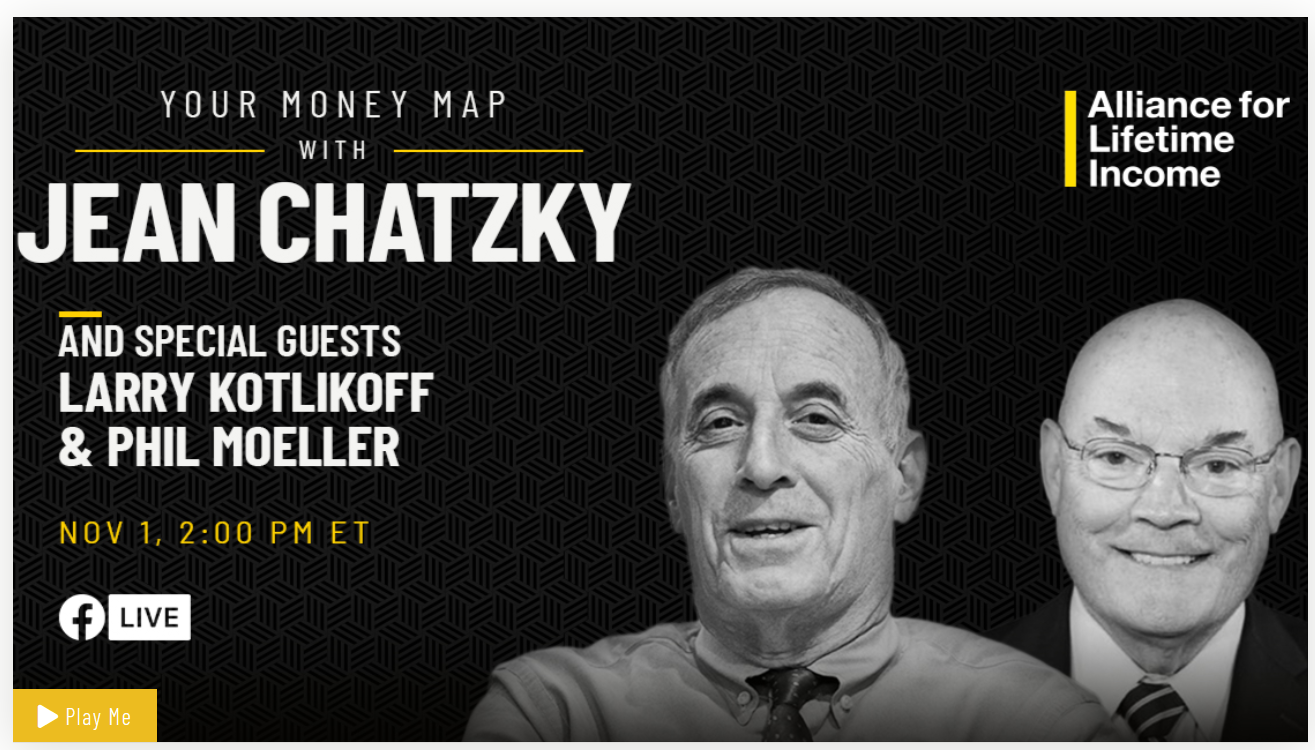 Medicare Terms Explained
In any discussion about healthcare for the 65+ population, the best place to start is with an explanation of the most commonly used terms, beginning with Medicare itself. Medicare is a federal health insurance program for people aged 65 and up, certain younger people with disabilities and those with End-Stage Renal Disease (permanent kidney failure requiring dialysis or a transplant).
Understanding Medicare means also having an understanding of the glossary of terms representing its parts. Importantly, the coverage you receive doesn't guarantee that every dollar will be reimbursed. In every category and with every plan there are limits you'll want to investigate:
Part A: Hospital insurance, which helps cover inpatient care in hospitals, care in skilled nursing facilities, hospice facilities and home health care.
Part B: Covers services from doctors and other health care providers, including outpatient care, home health care, "durable" medical equipment (wheelchairs, walkers, hospital beds, etc.) and many preventative services (screenings, shots or vaccines and yearly "wellness visits").
Part D: Prescription drug coverage, including certain shots or vaccines. Individuals will enroll in a Medicare drug plan in addition to original Medicare, or, you'll obtain drug coverage via a Medicare Advantage Plan that includes drug coverage.
Medicare Advantage: Also called "Medicare Part C," Medicare Advantage plans are essentially umbrella plans offered by Medicare-approved companies. They provide most of Part A and Part B coverage, as well as typically offer extra benefits, like hearing, dental and vision care. Some Medicare Advantage plans also include Medicare Part D, prescription drug coverage.
Medicare Supplement Insurance: Also known as "Medigap," Medicare Supplement Insurance is additional coverage you can purchase from a private health insurance company to help cover out-of-pocket-costs not covered by Medicare.
It's important not to confuse Medicare with Medicaid, which is a program providing health coverage to eligible low-income adults, children, pregnant women, elderly adults and those with disabilities. It's administered by states, which are required to adhere to federal requirements. The program is jointly funded by the state and federal governments.
Medicare vs Medicare Advantage
As we look at medical coverage in the second half of life, one big questions is whether you want to go with traditional Medicare (with or without a Medicare supplement) or Medicare Advantage. The answer depends on your circumstances.
If you can afford it, Larry Kotlikoff, Professor of Economics at Boston University says traditional Medicare is likely a safer bet. If you can't afford it, you'll be able to find less expensive coverage via a Medicare Advantage plan. "Medicare Advantage can be cheaper, dramatically, because you're not having to go the route of traditional Medicare, which only covers up to 80% of outpatient care," says Kotlikoff. If you decide to enroll in traditional Medicare, you're likely going to need a supplemental policy and they can be very expensive.
If you're going the Medicare Advantage route however, you'll want to proceed with caution, as not all plans are created equal. "A subset is engaged in basically scamming the public," says Kotlikoff. "One has to be really sure that you've got a very reputable plan." Doing so can be a challenge though and before you make any decisions, you really need to educate yourself. The following links from the federal government are good places to start:
Note too, that during the open enrollment period, you'll likely be bombarded with advertisements from Medicare Advantage plans, some of which are much better than others (learn how to spot a Medicare scam, here). The good news on this front is these scams are becoming less frequent. "Last year, you'll recall, the volume of misleading and flat-out incorrect claims about these plans grew so loud that Medicare stepped in and ordered the plans to better police their marketing activities," says Phil Moeller, author of Get What's Yours for Medicare: Maximize Your Coverage, Minimize Your Costs. "To date, they seem to have listened," he adds. "I'm not saying there will not be problems over the next six weeks. But for now, 60 million people with Medicare should not be distracted as they decide if they want to keep their current coverage or make changes in their 2024 insurance plans."
Looking At The Big Picture When It Comes To Healthcare Costs
When it comes to covering our healthcare needs as we age, Medicare is only one piece of the puzzle. For many, long-term care insurance will also play a role. When Kotlikoff looks at long-term care insurance through the lens of an economist, it's inflation that concerns him; and more specifically, plans that aren't adequately indexed for inflation. For example, you could buy a long-term care insurance policy that grows 3% per year, but inflation spikes, as we've just seen. "The policy's value is wiped out," says Kotlikoff. "You [can be] left with [very little] having paid for years."
Then there's the issue of saving up for unforeseen out-of-pocket expenses. In doing so Kotlifkoff recommends estimating what you think you'll need to cover those costs in the future on an annual basis and then, triple them. "You obviously don't want to save every penny and starve because of an event that might not occur," says Kotlikoff. "But, you have to worry about your future self…you're the only one who's going to take care of your future self." And to learn how protected monthly income from an annuity can help cover some of your basic expenses – things like Medicare premiums and other healthcare costs – in retirement, Check Off the Basics.
Related: For a Goldilocks Retirement: Save, Invest, Annuitize