Headquartered in Issaquah, WA, Costco, founded in 1983, is the third largest U.S. retail chain and seventh largest worldwide.
Of the two founders, Jim Sinegal, remained CEO until retiring in 2011. Sinegal turned the reins over to Craig Jelinek, a nearly 30-year employee. The fact a member of Costco's leadership team was tapped to become the retailer's second CEO shouldn't be surprising to anyone who is familiar with Costco's business strategies. Costco explicitly focuses on developing people and promoting from within.Costco operates nearly 700 warehouses globally; almost 500 in the U.S. Costco's 2015 fiscal year ending August 30, showed sales up 3%, while net income rose 15.5%. Perhaps most importantly, their member base grew by 6%.
Costco Members
Costco, a membership driven warehouse club, makes nearly all of its profits from membership fees. That's right. They do little more than break even on revenues from warehouse sales.Member loyalty was superb in 2015. Costco measures member loyalty by renewal rates and shopping frequency. Over 91% of U.S. members renewed their memberships. Shopping frequency increased 4%. And, Executive Members now account for over one-third of members and two-thirds of sales.Costco members are a coveted group. They are generally college educated with a household income over $100,000, twice the national average.And, it is Costco employees who are charged with, and receive accolades from taking great care of members. The first paragraph of Costco's 2015 Annual Report includes the statement: "…accomplishments were possible because of the dedication and hard work of our more than 200,000 Costco employees around the world."*
Costco Employees
Costco leadership makes clear that they value, respect and view taking care of and developing their employees as top priorities. Examples:
Costco pays more than other retailers, with an average employee making about $21/hour
Costco provides about 90% of their employees with health insurance and other benefits
Most of the leadership team (including the current CEO) started out in warehouses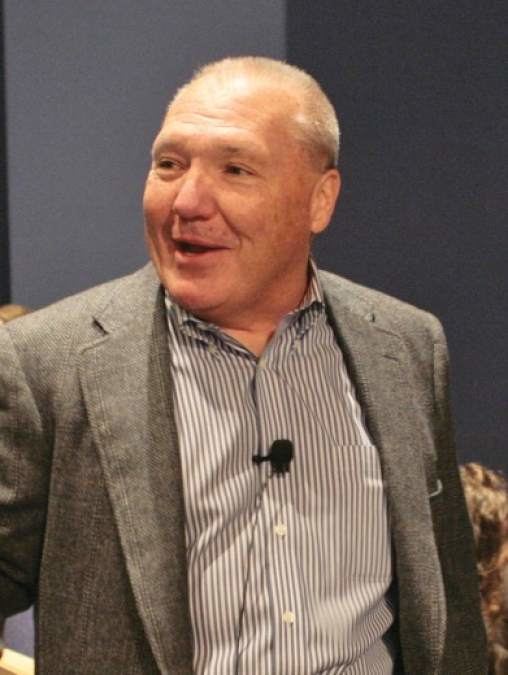 Craig Jelinek, CEO since 2012
"Most of our managers and executives started out in the warehouses and we like to promote from within because it's difficult to understand how what you do affects the warehouses unless you've worked in one.""Costco has always offered good wages and benefits because we don't want people to be worrying about those things. We need them to focus on their jobs.""People are key…primary job of our warehouse managers is to develop people because people are the key to our success."
People Development
In 2012 CNBC ran a documentary on Costco called
The Costco Craze
. Among many topics, they reviewed how Costco had become the #1 wine retailer in the world, selling more than $1 billion in wines annually. In addition, Costco has become the largest importer of high-end marque wine brands.So, what's the background of the woman leading the wine category for Costco? Formal, wine education? A career as a master sommelier? Nope. Costco. She learned the wine business to excel in her role. In my view, that's a pretty strong example of promoting from within.Employee Focus Drives SuccessA recent Fast Company article,
Can Treating Low-Wage Workers Well Become The Hot New Business Strategy?
** noted:
"Companies with higher wages often achieved a 'virtuous cycle' of higher customer satisfaction, better employee retention, increased profits."
Costco certainly fits that profile. Costco has the highest employee retention level in the U.S. and sales per employee are nearly twice that of Sam's Club. They pride themselves on keeping a small-company mentality even as they grow by keeping things simple.Clearly Costco's focus on employees is tied to ongoing stellar performance.
Action Items:
Evaluate how your organization's pay and benefits compare to your strongest competitors and to your industry sector overall. If you're not at or near the top, consider changing your business strategy to a "Good Jobs" strategy.
Assess the current priority of 'develop your people' among your leaders' responsibilities. If it's currently not a high priority, consider the benefits, such as higher retention rates and being able to promote more often from within.
Are you and your leadership team both talking the talk and walking the walk of "Our Employees are Our Greatest Asset" daily? If not, evaluate ways to integrate demonstrating the value of your employees into daily business activities.
*
Costco's 2015 Annual Report
** Costco's focus on employees is tied to ongoing stellar performance. Leber, Jessica, (March 2015), Can Treating Low-Wage Workers Well Become The Hot New Business Strategy?, FastCompany CoExist