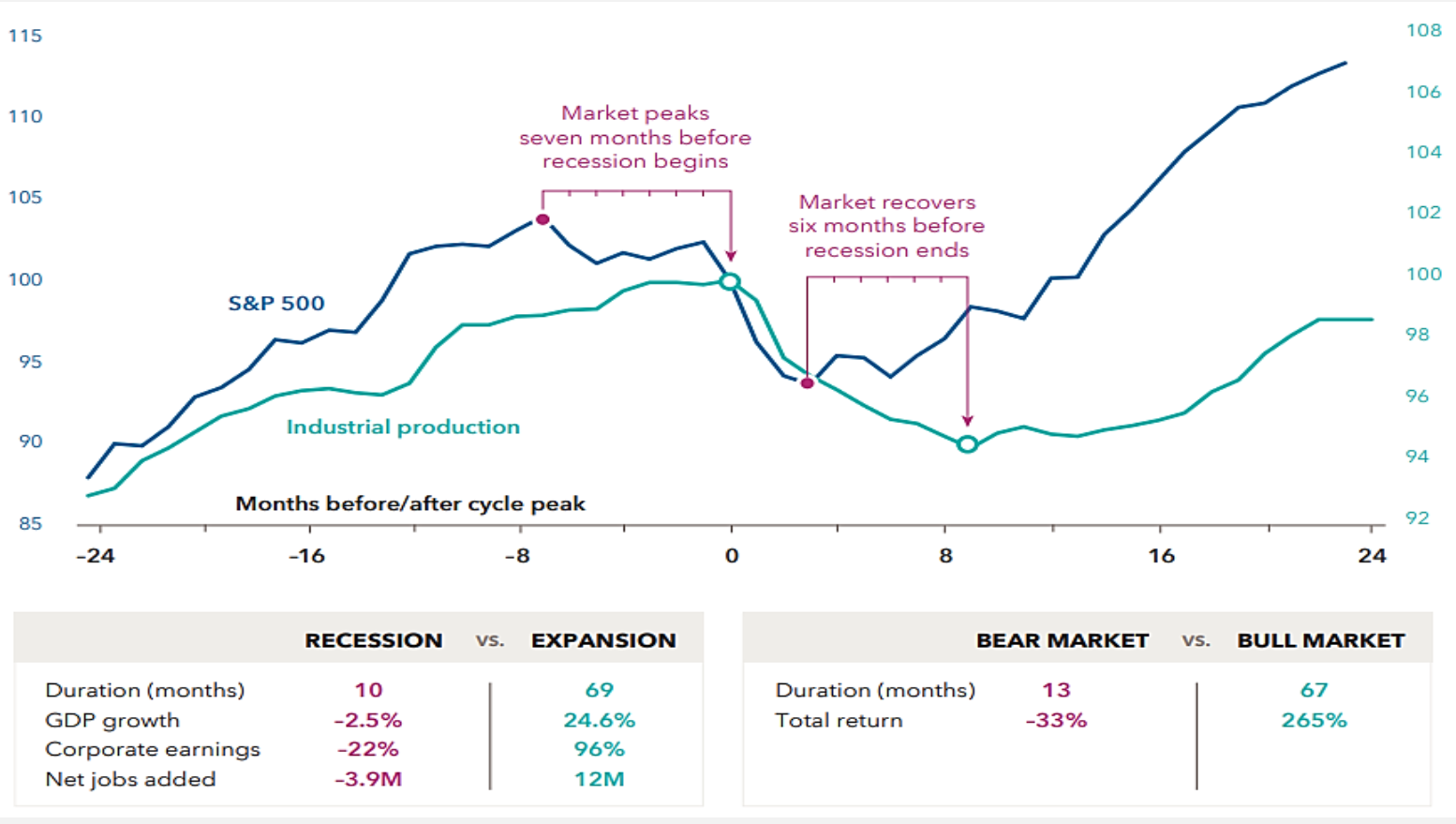 Presented by: Capital Group | American Funds
Markets have historically led the economy both on the upside and downside.
The benefits of capturing a full market recovery can be powerful. In all cycles since 1950, bull markets had an average return of 265%, compared to a loss of 33% for bear markets.
Because the strongest gains have often occurred immediately after a bottom, waiting on the sidelines for an economic turnaround is typically not a winning strategy.
Source: Capital Group, Federal Reserve Board, Haver Analytics, National Bureau of Economic Research, RIMES, Standard and Poor's. Data reflects the average of completed cycles in the U.S. from 1950 to 2021, indexed to 100 at each cycle peak. Corporate earnings calculated by Strategas for all completed cycles from 1/1/28–11/30/22. Other data includes all completed cycles from 1/1/50–11/30/22. Industrial production measures the change in output produced by manufacturers, mines and utilities and is used here as a proxy for the economic cycle. Past results are not predictive of results in future periods.. https://www.capitalgroup.com/advisor/insights/articles/2023-us-market-outlook.html.