Many countries who have deeply experienced COVID-19, ranging from the whole of the US to Europe have seen a net change in the way their businesses normally operate. No, we're not just talking about the fact that many have moved to remote work but we're discussing a thorough and delicate re-design of many business sectors who haven't seen any technological update in the past 20 years. Let's analyse what triggered such changes and which sectors were the most impacted by them.
The Death Of The High Street
Since February, the high street has seen a number of shops being shut down, with thousands and thousands of jobs falling due to national lockdowns and lack of stock. Was COVID the trigger of such a crisis or was the high street as a whole already struggling and the pandemic gave the final blow to many businesses? Probably the second: according to official data in the UK, for example, the vast majority of high street shops saw a net 12% decrease in entrances in 2019, which peaked at -45% in some cases in April 2020. This is because during lockdown people who wanted to buy products that weren't necessarily food-related, had to go to online suppliers (i.e. Amazon). Of course, the chains who luckily enough were running eCommerce portals prevailed the crisis, but many other ones were forced to shut down several shops or, eventually, go into administration.
The Gap Between Health And Consumer
Many countries have started to adopt a completely digital pharma-related buying and selling process. And not, we're not just talking about health supplements companies who decided to go fully digital throughout this pandemic, but we're talking about the fact that it is now possible to get prescriptions directly from online portals, after a simple scan and go process. The gap between the health sector and the consumer industry has always been pointed out in big countries with complete health systems such as the US and, hopefully, examples like the one above will most definitely speed them up in the nearest future.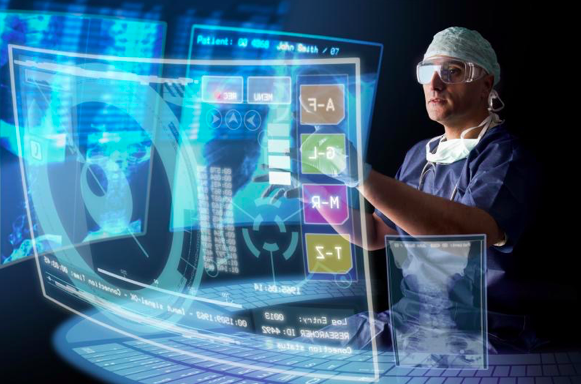 To Conclude
These are just two of the brightest examples of how digitalisation has changed the world (literally) during this pandemic. It's not safe to say that many other sectors will follow the example of the high street above, but there will definitely be some intense business changes with very heavy involvement of the digital sector in the next couple of years, all thanks (or due to) this pandemic. For now, the best advice we can give you is to look into ways of "translating" your day to day business activities online.
Related: How the Health Industry is Being Affected by COVID-19