When it comes to change, are you focusing on the right issues? Just a few years ago, tech stocks like Amazon, Alphabet, Apple, and Microsoft accounted for over 50% of stock market growth and experienced 20-40% annual gains. Currently, they are experiencing slower growth and, consequently, laying off workers. Additionally, issues like climate change, immigration, and mental health are accelerating in importance and receiving little new attention.
Many businesses as well as political, religious, educational, and other institutions are facing crises because they fail to adapt. For example, it is generally accepted that pre-kindergarten programs dramatically impact education and long-term societal goals. Yet, few school systems nationwide have adapted them. Demographics make matters even more complex: Women will soon represent over 50% of the labor force, workers over 45 have increased from 31% to 41% of the population, and over 50% of births in the U.S. are non-white.
We need new approaches and strategies to properly address these changes.
Pricing is a great place to start when reexamining strategies. In general, companies price by old strategies related mostly to supply and demand. However, there are numerous alternatives available to increase sales, better serve the customer, and impact costs. One of the best examples is bunding and unbundling. Grocery stores like Wegmans have made significant gains in offering customers things like prepared meals, take out, meals to cook etc. that compete with restaurants and provide alternatives to cooking yourself. These are generally special produts at higher margins like all the Super Bowl offerings. The charcuterie board trend with prices ranging from $30-$100 is a great example of this markup. In contrast, marketers like Amazon and Costco are masters at unbundling and offering consumers value offerings with few amenities.
Today, businesses (large, mid-sized, small, and startups) and the business management need to focus more on openness, transparency, brainstorming, and support to stimulate innovation. We have seen and acknowledged the potential positive impact that open systems have on decisions, motivation, and profitability. Unfortunately, the reality is quite different, and they are rarely happening nor are they truly supported. Why is this? I would argue that it's because business management is lacking a realistic view of many issues and the changing environment we live in.
The management structure of many organizations is what produces a lot of the disappointing results we see. Many seemingly successful companies have tunnel vision, organizational constraints, and ignore emerging technologies and opportunities. They lack the flexibility to respond to the needs of the market and use outdated solutions to new problems. They fail to allow the vision, entrepreneurship, and risk necessary to succeed.
So what is the secret sauce to success? We need to look at what is increasingly emerging as a potential solution: the acceptance and reliance upon open systems and collaboration. Open systems have been around for a long time, but are becoming the norm for success. They reject bureaucracy, authority, hierarchy, and closed decision-making processes. They encourage participation, diversity, new rules, and to some extent, chaos.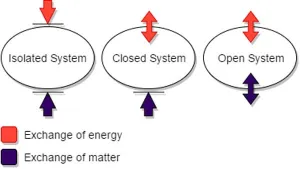 Organizations need to be open to measurement and feedback. Understanding and sharing financials, operations reports, and sales reports are the first step. Basic research studies, social media, and other devices can be additional tools. You can also try adjusting management involvement through more inclusive approaches (this could include creating a safe company culture where everyone is encouraged to share ideas without judgment).
Managing probability and risk more efficiently can also provide greater opportunities. This includes both value and probability of success. For example, when lotteries increase, the odds of winning remain constant, but the value of winning increases dramatically. As uncertainty and change accelerate, probabilities can also fluctuate. Many analytical efforts are reduced by the volatility in 2019, 2020, 2021 and 2022, which all need to be considered together. Getting excited or depressed about one year is erroneous. In general, the four years together provide a more positive and reasonable perspective than just one year alone.
When talking about change, we would be remiss not to mention resistance. Because where there is change, there is always varying degrees of resistance. As a result, winning opportunities can often be overlooked. For instance, have you hugged your best customers today? We frequently take our best customers for granted and don't thank them enough, help them adapt to changes in their needs, or simply listen to their concerns.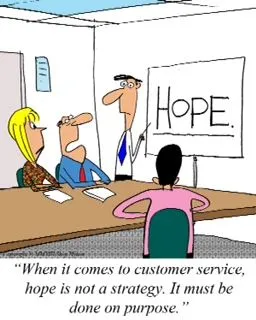 Similarly, are you honestly assessing where you are experiencing success and failure? I can't tell you how many clients are not tracking sales by product or account, measuring Internet results, or even monitoring traffic and success. These are incredible tools for understanding your strengths and acknowledging where there are opportunities to grow. We need to learn from failure rather than deny it and recognized when to abandon programs that aren't working.
Finally, organizations often find themselves surprised by circumstances rather than consistently managing their environment in order to be prepared for change. On a number of different levels, factors like global warming, aging of the population, product life cycles, technology advancements, and the Internet are highly predictable. What is frequently missing is the acceptance that our world will always be in a constant state of change and the open-mindedness and flexibility required to respond and adapt effectively.