Written by: Orion Advisor Technology
Technology all too often complicates, rather than simplifies our lives.
Learn how you can remedy the five unnecessary complexities below through the right advisor technology:
Navigating multiple tech systems
Generating personalized client reports
Developing customized models for each client
Juggling different billing methods and exclusions
Keeping up with SEC regulations
Advisors who know how to leverage their technology can avoid these complexities altogether and instead put their time toward growing a healthy and stable business.
Ready to learn more? Complete the registration form to the right in order to download the complete report.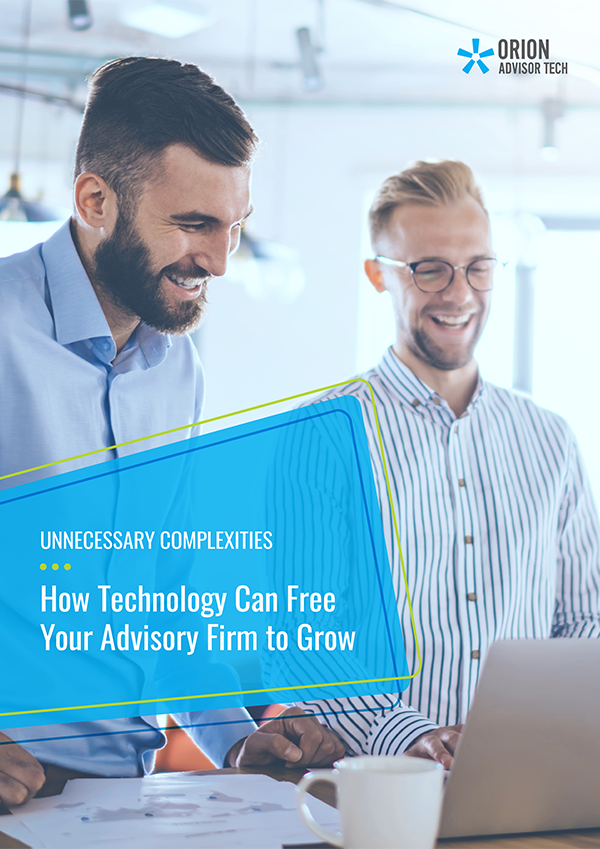 0551-OAT-3/31/2022