The election for President of the United States is seven months away, and down to two viable candidates – Donald Trump and Joe Biden.
The results of the election are likely to determine the direction of the country for the subsequent four years, and much of that direction will have to do with the economy, which will provide direction for the stock market, which will provide direction for investors who depend on stock market growth to add to their investable assets.
The importance of the election is the reason Spectrem created Investors and the Election: A Guide for Financial Advisors in 2020. In 2020, Spectrem has surveyed thousands of investors to determine what they plan to do when the election rolls around in November, how they expect the economy to respond depending on who wins, and how they feel about their own financial fortunes going forward.
One of the questions investors were asked is the impact the coronavirus will have on the economy as a whole, and the answer has been revealing as the study has moved from February into April. In February when many people still did not believe the coronavirus was a matter of national concern, investors placed their belief in the impact of the virus at 60.94 on a 100-point scale. That is still a positive response to a negative outcome, but not overwhelming.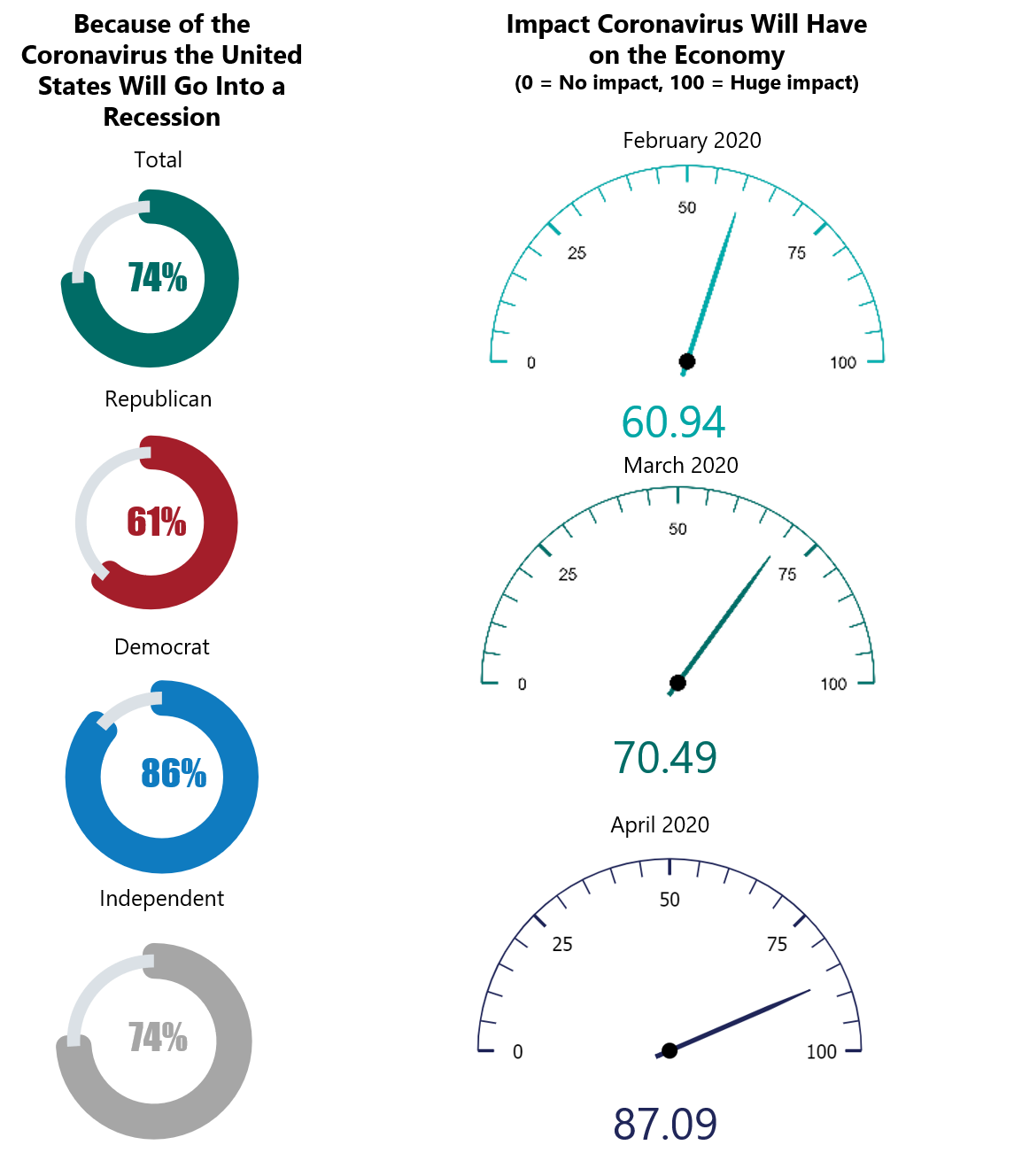 That rating, however, moved up the scale in March to 70.49, and in April, that average response reached 87.09, which is one of the highest ratings any Spectrem research reaches when done on a 100-point scale. That response indicates that investors are now convinced in the long-term impact of the coronavirus, and that those investors are likely willing to discuss ways to mitigate the harm the virus and its impact on the economy will have on their own portfolio and investable assets.
But does the belief in the impact of the coronavirus translate to concern over the fate of the economy?
Spectrem asked those same investors whether they believe the end result of the pandemic as it relates to the economy will be a recession, and 74 percent of all investors agreed. That response did follow political lines, was 86 percent of Democrats predicted a recession compared to 61 percent of Republicans and 74 percent of undecided voters.
But there are levels of recession, and there are likely to be different attitudes toward whether the economy is actually in that sort of slide, even as events are happening.
Advisors need to address investor concerns as it relates to the economy and the upcoming election. Those concerns may wax and wane as the months go on, but there is definitely going to be attention paid to how the election predictions run through the summer, and investors are going to want to have a portfolio that is ready for whatever occurs.