Written by: Paul Rejczak
Stock prices fell once again on Tuesday following U.S. dollar strength, as it reached a parity with Euro. Today we may see further declines on higher-than-expected U.S. inflation release.
The S&P 500 index lost 0.92% on Tuesday after its Monday's decline of 1.15%. The broad stock market reversed a short-term uptrend from last week's local highs. The index bounced from the 3,900-3,950 level once again.
Last week the S&P 500 retraced almost all of its previous decline despite rallying U.S. dollar and commodities' volatility. But early this week sellers took the initiative again. There's still a lot of uncertainty and worries about inflation data, tightening Fed's monetary policy, Russia-Ukraine conflict and the coming quarterly earnings releases season. And this morning the index is expected to open 1.4% lower following worse-than-expected CPI release. We may see an intraday bounce though.
The nearest important resistance level is remains at 3,900-3,950, marked by the previous highs. On the other hand, the support level is at 3,650-3,700. The S&P 500 index trades within a few-weeks-long consolidation, as we can see on the daily chart (chart by courtesy of http://stockcharts.com):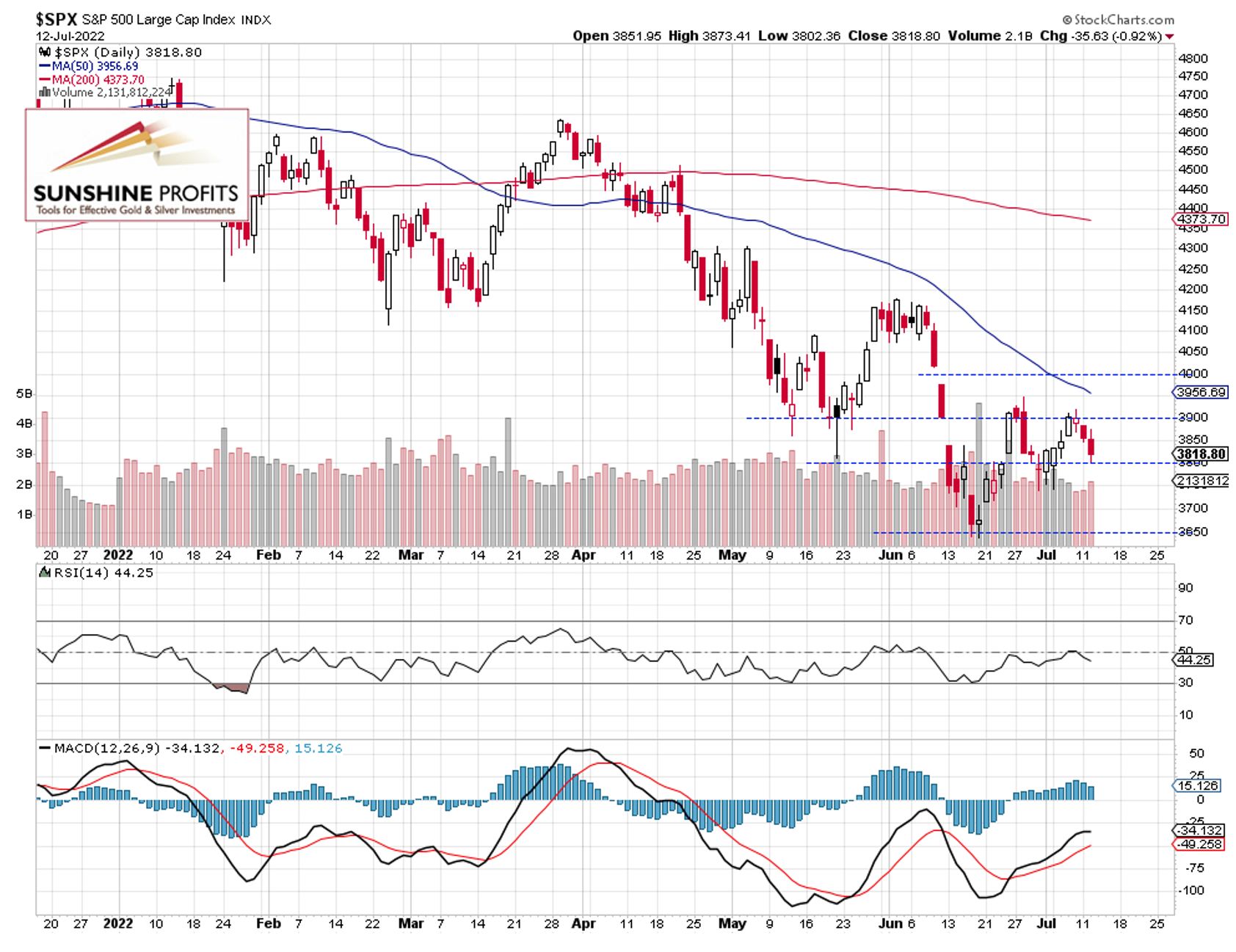 Futures Contract - Sell-Off Below the 3,800 Level
Let's take a look at the hourly chart of the S&P 500 futures contract. It retraced almost all of its recent advance. For now, it looks like a further consolidation.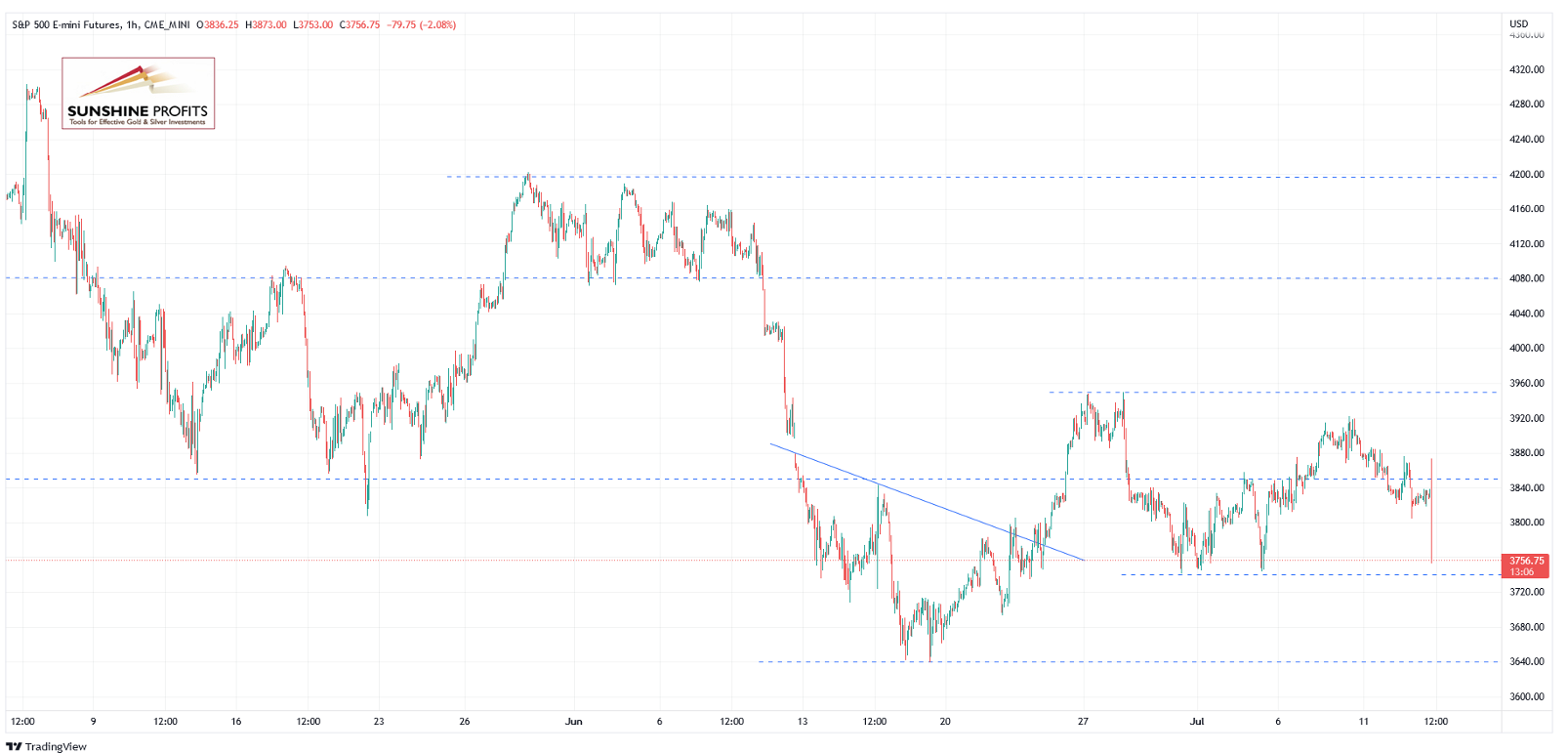 Conclusion
The S&P 500 index will likely open 1.4% lower this morning, as investors' sentiment worsened following the mentioned Consumer Price Index release. However, the market may see an intraday rebound and further fluctuations ahead of the coming quarterly earnings releases and Friday's Retail Sales release.
Here's the breakdown:
The S&P 500 index is expected to extend its short-term losses this morning.
It will likely continue to fluctuate within a consolidation following multi-month decline.
Related: Investors Wary as COVID and Inflation Fears Stoke Worries About Growth