Stocks sold off yesterday as the fear of Fed tapering grew. Monday's run-up was definitely a bull trap, and our short position is profitable now.
The S&P 500 index lost 1.1% on Wednesday and the futures contract continued selling off overnight. The index will most likely break below its late July consolidation and the support level of 4,370 this morning. However, it may get near a short-term bottom, as it gets closer to the 4,350 level. It's the nearest important support level, marked by the three-month-long upward trend line, as we can see on the daily chart (chart by courtesy of http://stockcharts.com):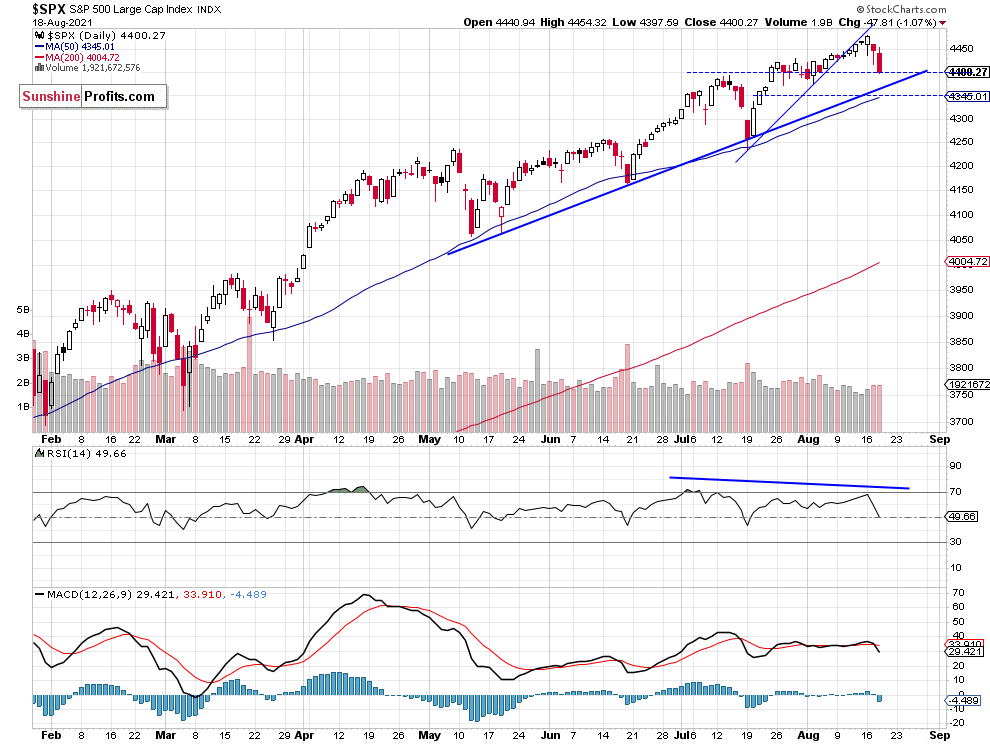 Profitable short position
Let's take a look at the hourly chart of the S&P 500 futures contract. We opened our short position on Thursday a week ago at the level of 4,435. The position is profitable, but we will wait for more downside movement, as there have been no confirmed short-term positive signals so far. If the market extends the short-term decline, we will move the stop-loss level lower (chart by courtesy of http://tradingview.com):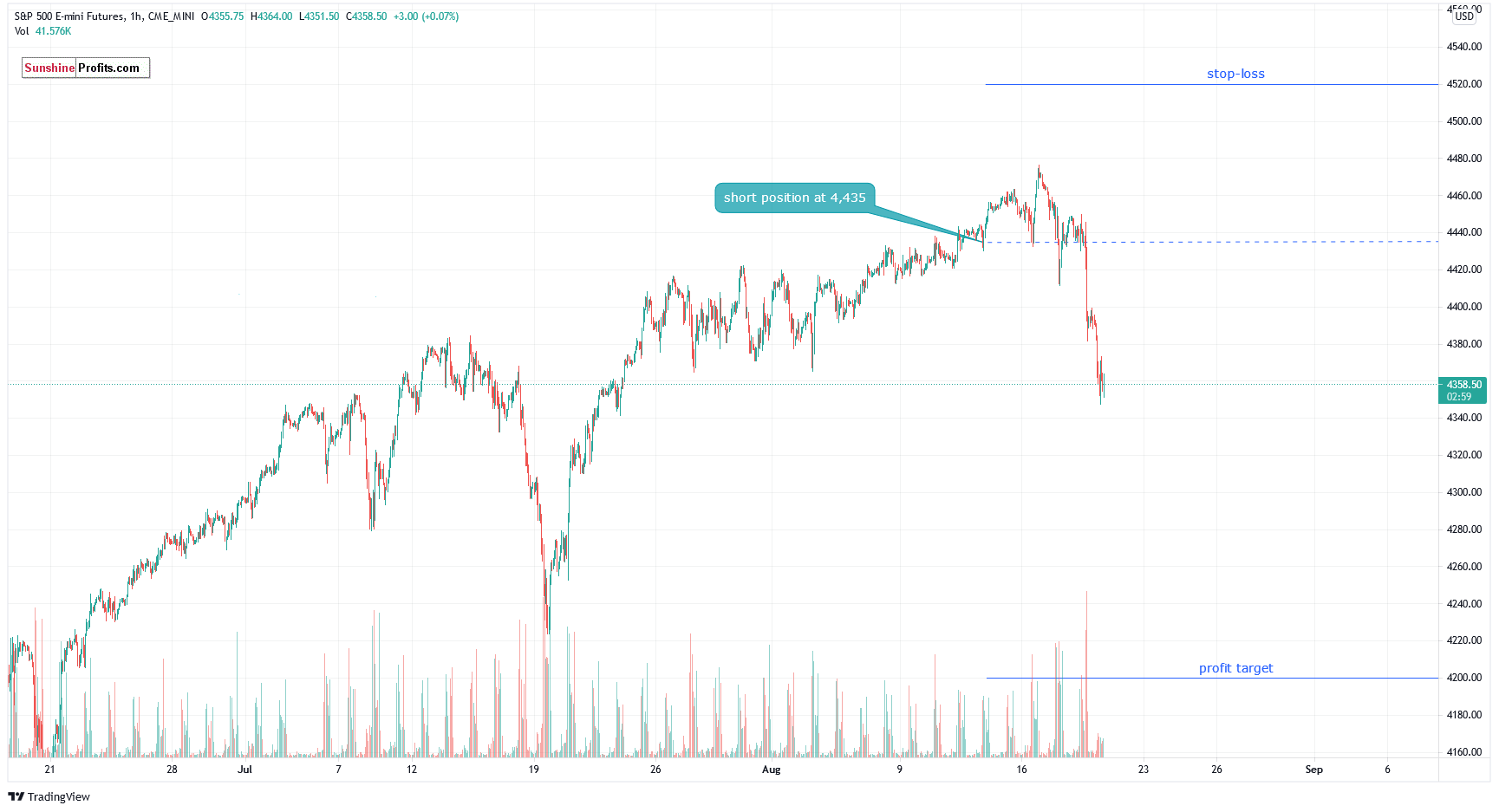 The S&P 500 index got back to the 4,400 level yesterday following the Fed minutes release, among others factors. The market is expected to extend the decline this morning but it's also likely that it will reach a short-term bottom. Thus, we may see an intraday upward correction.
Here's the breakdown:
The market reversed its short-term uptrend on Tuesday.
Our last Thursday's speculative short position is now profitable.
We are expecting a 5% or bigger correction from the current levels.
Related: Gold Slides Massively. Be Ready For More!
The views and opinions expressed in this article are those of the contributor, and do not represent the views of IRIS Media Works and Advisorpedia. Readers should not consider statements made by the contributor as formal recommendations and should consult their financial advisor before making any investment decisions. To read our full disclosure, please click here.