Do you still enjoy social media… or just use it because it's there and you're committed for one reason or another? I bet many do not truly enjoy it anymore, but I am also certain most once did. Now many of us are still there because in some ways we have to be… whether to stay connected, keep up, or we have built a business and livelihood around it. And right now it's the only game in town 🤷🏻‍♂️
"Happiness and life satisfaction among United States adolescents, which increased between 1991 and 2011, suddenly declined after 2012 (Twenge et al., 2018a; see Figure 5.2). Thus, by 2016-17, both adults and adolescents were reporting significantly less happiness than they had in the 2000s. Happiness and life satisfaction among United States adolescents, which increased between 1991 and 2011, suddenly declined after 2012 (Twenge et al., 2018a; see Figure 5.2). Thus, by 2016-17, both adults and adolescents were reporting significantly less happiness than they had in the 2000s."
Happiness and Digital Media: The Sad State of Happiness in the United States and the Role of Digital Media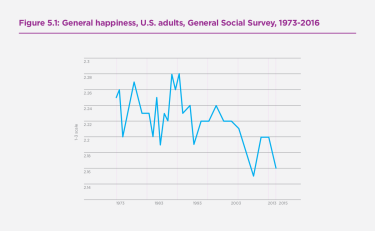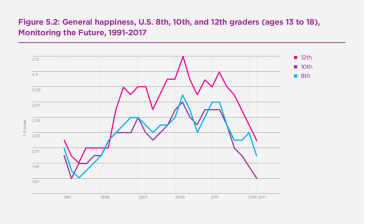 Seems we have a correlation here. Digital media evolved to include Social Media, and a lot of happiness has apparently gone with it. So… what's next? Is it all the targeting, digital ads, "personalization" which is a code word for… how can we keep you here longer, sell you more shit, and keep you clicking on more and more links, AND therefore the algorithms that are to blame. For me that pretty much sums it up.
Web3 / Metaverse…
I am thinking (yup, I take time to "think" sometimes) that we focus on the #unblind concept… time for a radical change. The next social network is not a social network. It's time to #unblind.
Say goodbye to #fakenews, addictive #algorithms, #misinformation, and #mistruths. It's time to welcome the #web3 #socialnetwork world. Peer may not have all the answers yet, but they are all-in on figuring it out and making it happen… "The metaverse that we both want and need is a human-centered, immersive experience that envelops the physical world." ~Tony Tran, CEO, President, & Founder Peer
Originally posted at TedRubin.com
Related: Is Executing Really the Only Thing?