Written by: Nadia Simmons
We previously wrote that while it was tempting to bet on crude oil's prices due to their weakness, it was not a good idea from the risk to reward point of view, as black gold didn't invalidate the breakout above the early-March high. And it was definitely a good idea not to enter a short position then either – crude oil moved higher since that time.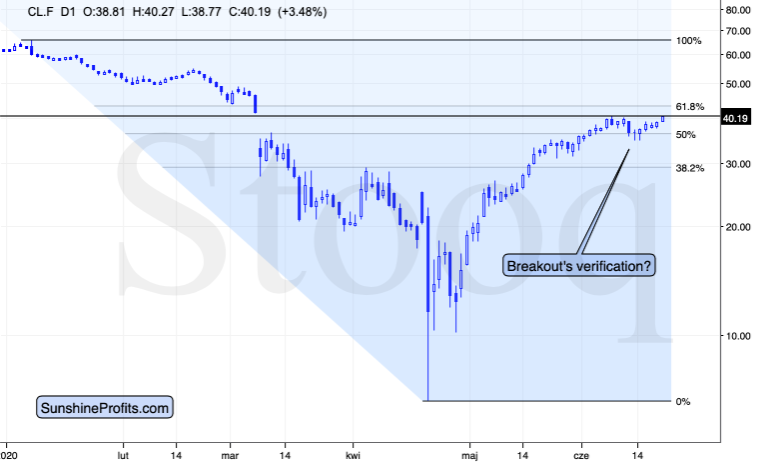 At the moment of writing these words, crude oil is attempting to break above the previous highs after verifying the breakout above the 50% Fibonacci retracement level. It also bounced off the mid-March highs and the lower border of the price gap, in which it's currently trading.
Right now, crude oil is trying to break above the previous June highs, the upper border of the March price gap and the 61.8% Fibonacci retracement. If it manages to break above them, we will consider opening a long position.
Still, it seems more likely to us that this attempt to break higher will not be successful and that the price of black gold will tumble instead. It's not likely enough for us to open a short position at this time, though.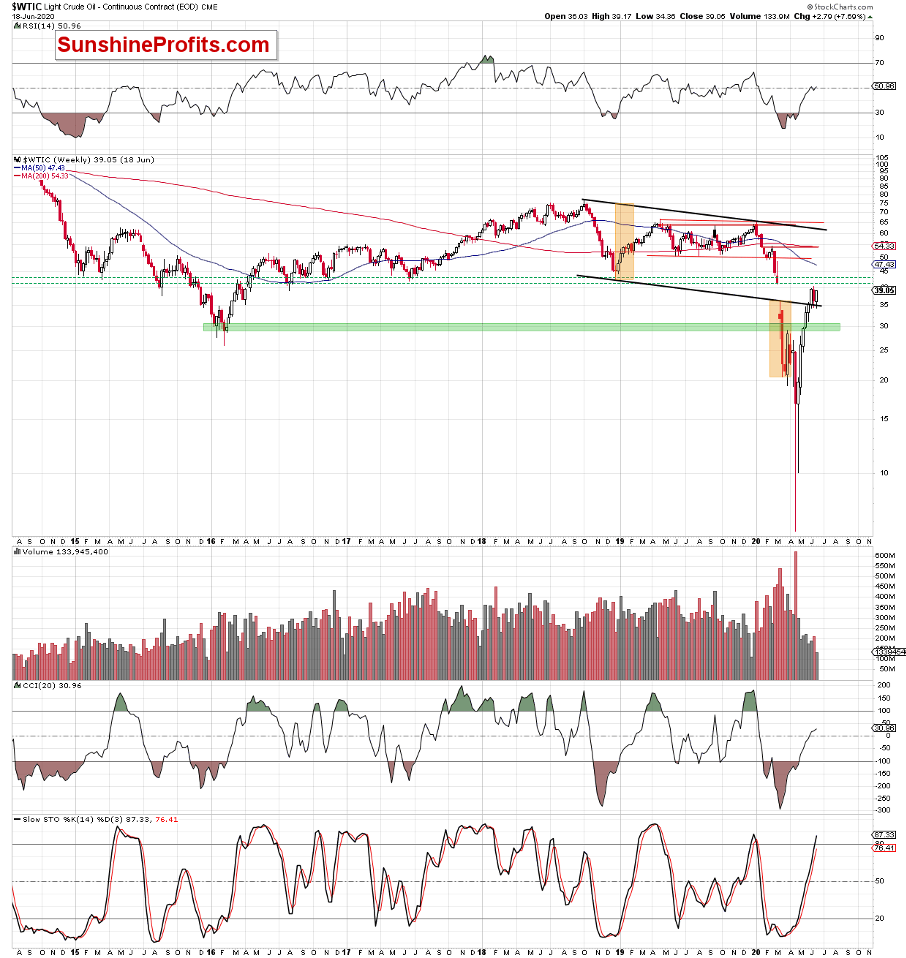 From the long-term point of view, we see something similar, but based on different support and resistance levels.
The breakout that was recently confirmed, was the comeback above the lower border of the previous trading channel, and the resistance that crude oil didn't break is provided by the mid-2016 and 2017 lows. The upper border of the price gap is also clear on the above chart, but we already discussed it previously.
Either way, it seems that the situation in crude oil is unclear at this time, but we expect it to clarify shortly.
Summing up, the short-term outlook for crude oil is currently too unclear to justify any trading positions, but the bearish case seems more likely than the bullish one at this time.
Related: Has Oil Finally Turned the Corner?