If you respond to RFPs (request for proposals) or present to prospects during an RFP process then you should read this book.
While this book is a "advert" for Bob Wiesner's company, Artemis, which advises companies on how to win RFP processes, what he offers is great common-sense advice.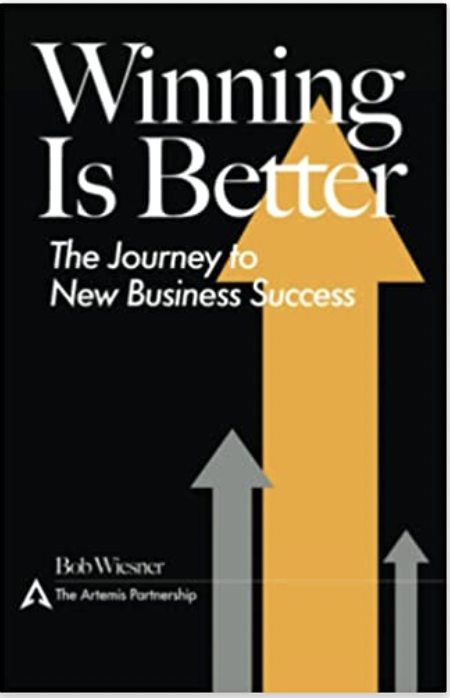 The book is written as a novel, and we walk through the steps that a company, Bravada Consulting, has to walk through to answer an RFP. This is just any bid response it's a bid response to get us on the shortlist. Bob takes us through the steps and his conversations, some of these conversations can be challenging. We have all worked with an "Elliot" who thinks that the more RFPs you answer, the more you win. Whereas, Bob rightly argues you need to focus on the bids you can win and have a clear process and methodology to win.
Bob walks us through the initial bid what you should do, the short list and the final presentations. All of which he shares his advice and wisdom, right down to structuring the final presentation. Great read. A must read if you are in the business of RFPs.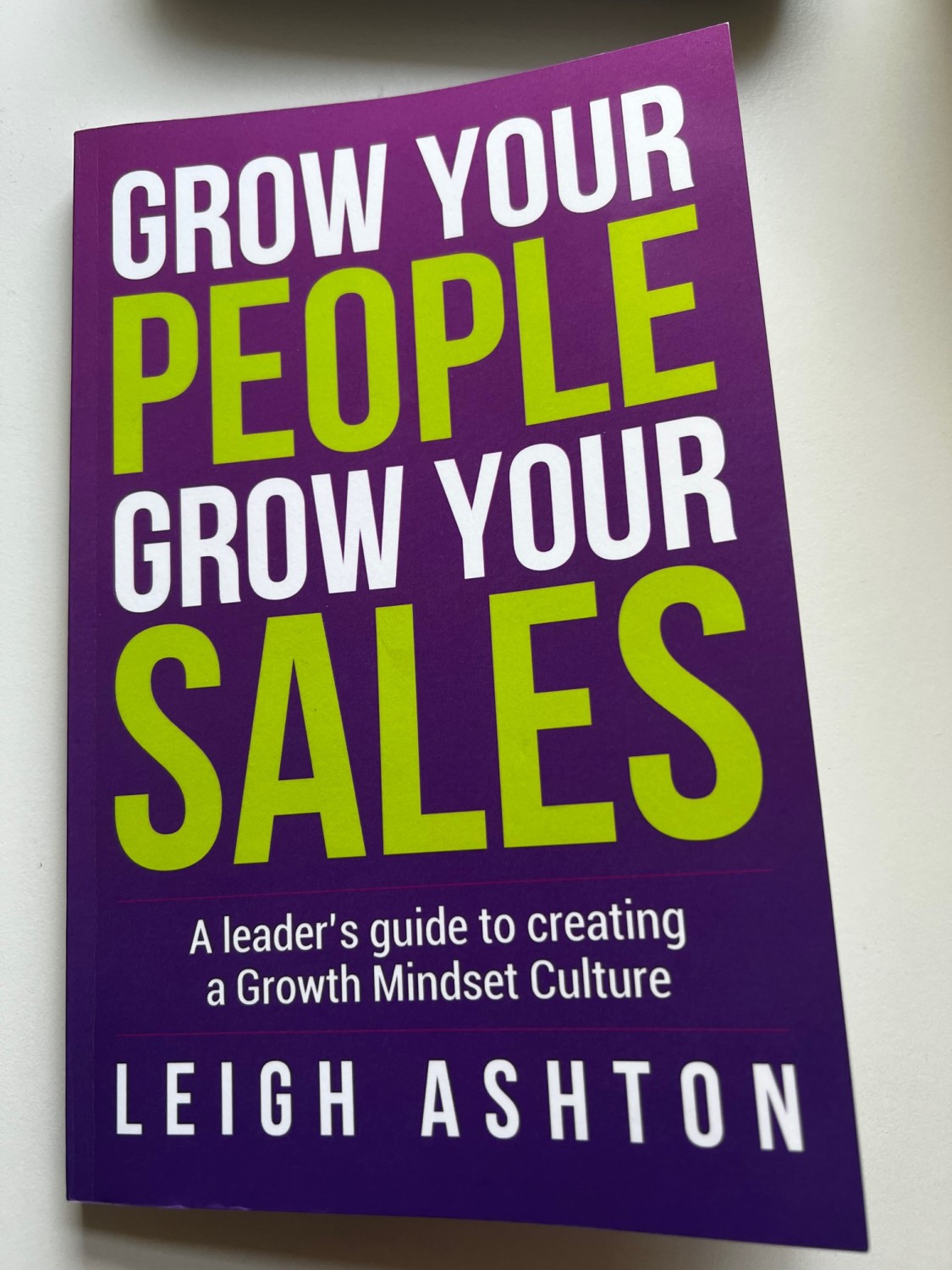 "Grow your people grow your sales" By Leigh Ashton is not your typical sales book. For example, it is not about a sales methodology, about asking questions or following the "usual" steps of the sales process, etc, etc. This book is about mindset, not just of mindset of leadership but also the mindset of salespeople.
Leigh walks us through what makes a great leader, the 10-80-10 rule, which is a great rule for leading teams. What TFAR is, and the importance for mindset, the valley of reasons and excuses, how to understand your team(s), the importance of coaching and some simple techniques to coach, tough love and getting to know your salespeople.
There are very few sales leadership books (Sales Management Simplified by Mike Weinberg is an example) and if you are looking to move into sales leadership or are in sales leadership and want a refresher, I would certainly recommend it.
Tribe is a book about community. In this book, Sebastian, a journalist by trade, explains about a person's need for belonging and he brings his experience of war reporting, he was in Afghanistan, Sarajevo and other war zones. He also uses his experience of the American Indian community as a great way to describe community and the roles that people play.
It's not a long book, 138 pages, but he covers a lovely story about community, the need for home and the need for belonging.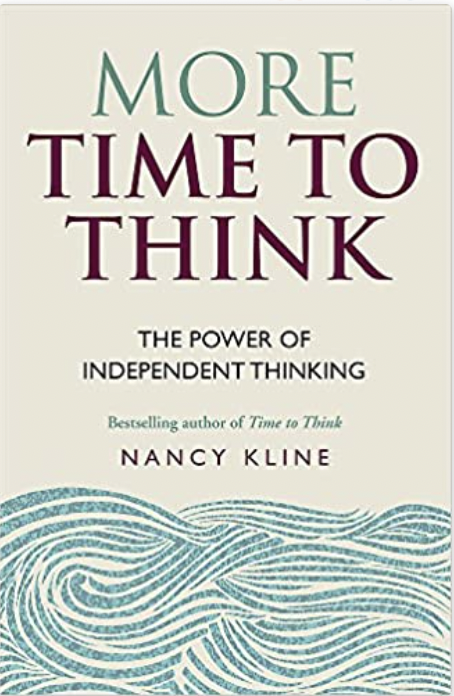 "More time to think" is a great book, it just wasn't for me.
Maybe my expectations were high as it was recommended to me by somebody in leadership I highly respect. But I have to be honest I found it a chore to read.
Yes, it has some great insight, but I also thought it was full of filler, I found myself skipping over sentences and then having to go back and read what I had missed. In most cases, not much. Because of the book being a runaway bestseller, I can only assume this is about me and not the book. My recommendation would be to read something like "dare to lead" by Brene Brown, where is has more "meat" and less "fluff".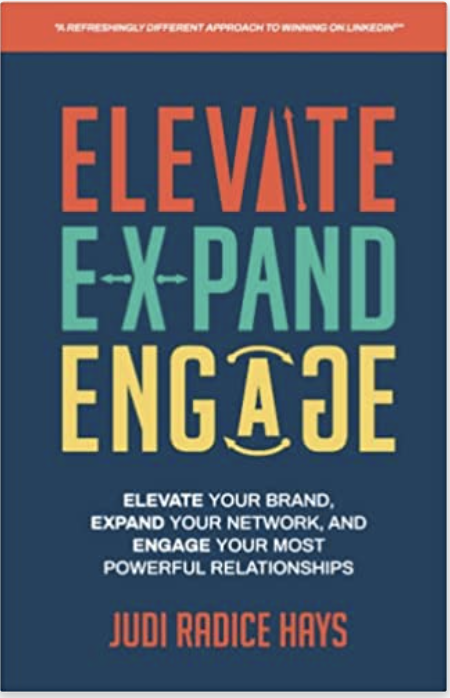 Judi Radice Hays has written a LinkedIn book with a difference, it isn't about LinkedIn.
The mistake that pretty much all LinkedIn authors make is that the book is about the tool. Then, of course, as soon as the book is published is that it's out of date as LinkedIn has changed.
The book "Elevate, Expand, Engage" is ahead, because it offers the reader a strategy, in which to be social, which is the secret of winning on social media. Like driving a car, you don't need to understand how the engine works, you follow the process of driving.
I certainly recommend this book if you are moving into sales and want to understand the mechanics of selling on social. This book gives you are decent framework as well as some hint and tips that should get you started. Also, if you are a business owner and either have to "sell" as it's your business or you want to understand what this "LinkedIn thing" is all about. Certainly, the best LinkedIn book I've read for a long time.
Your father dies and your brother inherits the business and your sisters get the house. All you father leaves you is his seven and half thousand vinyl albums. How would you feel?
For those that don't know, the writer, Andy Bracken is the co-founder of Fruits de Mer Records, which according to Wikipedia are "British independent record label established in 2008. Based in Walton-on-Thames, Surrey, England. The record label releases psychedelic rock, psychedelic folk, folk rock, space rock and krautrock music, with an international roster of artists spanning from the 1960s to the present. Fruits de Mer Records principally releases music on vinyl record format, but cassette tapes and compact discs."
Now I've told you that, without giving away any of the story, many of us, as well as Andy would find a gift of seven and half thousand albums, a good thing. Does the protagonist, think so in this book? Well, you will have to read it to find out.
I'm a big fan of Brene Brown after reading her book "Dare to lead" and this book "Atlas of the Heart" does not disappoint.
The book came about, when they were writing a glossary of terms for another book. The team decided that, rather than just copy the definition from an Oxford dictionary they would actually research each word, using data. Words like compassion, sadness, belonging, insecurity, etc, etc, what do they actually mean? And when we use data to define them?
The data she has used, is either her own or she has used data from other academics.
Sprinkle on top of that Brene's own examples of her own life experience from her own family and relationships, which brings the text to life.
Brene and team have done a great job and I highly recommend the book.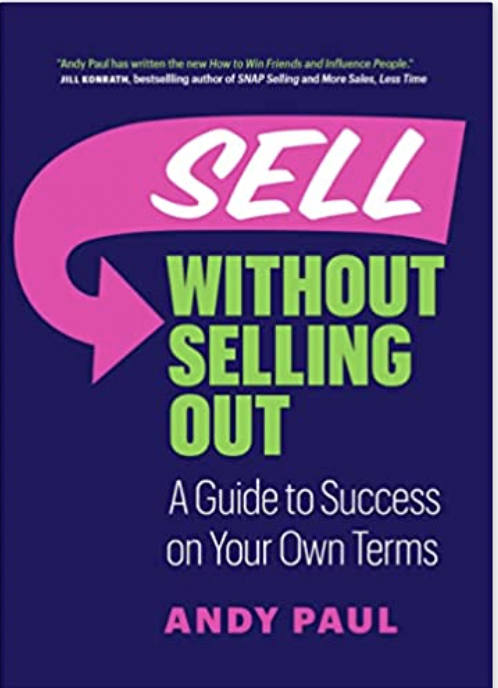 Being a person who is often invited onto podcasts, there were two stand out podcast interviewers. One of those was Andy Paul, so when I heard he had written a book I was keen to get my hands on it. I must admit when there is somebody, I highly respect I always open their books with intrepidation. There are, after all hundreds of sales books, many of them talking about similar subjects.
I'm pleased to say I was not disappointed. Andy, by his own admission does not fit the usual "sales person" mould and what he shares in "sell without selling out" is the fact that every prospect and customers hates being sold to. So, as he points out, so why do sales people keep "selling". Anyway, the book is a great common-sense reminder of what sales is about today and certainly should be read by sales newbies and people who have been in sales, like me, a long time.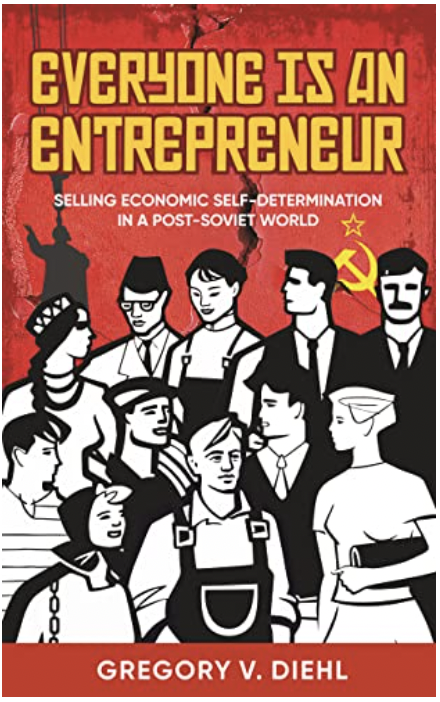 While Gregory was born in California, he has Armenian ancestry and so he decided to go back to Armenia and live. It was this move and how he worked, lived, bought things and interacted with the people that was the inspiration behind this book.
"Everyone is an entrepreneur" is a look at business economics through the comparison of life in a post-Soviet company versus the way we would think in a capitalist country. For example, when Gregory wanted work completed on his house in Armenia, the workers turned up without any tools. In the Soviet world the state provided everything including the tools to work, whereas in the capitalist world, if a plumber arrived you would expect them to have to tools for the job. He uses these comparisons during the book to frame the story, which makes it stand out to me.
The book really sucked me in, Gregory takes us through economic lesson after lesson comparing life in Armenia with life in a capitalist country. I've shared a number of these stories with my friends and you can see them screw their face up as they try and understand the thought process from the Soviet era. In a way, it's like "wealth of the nations" but in a modern and more light hearted context.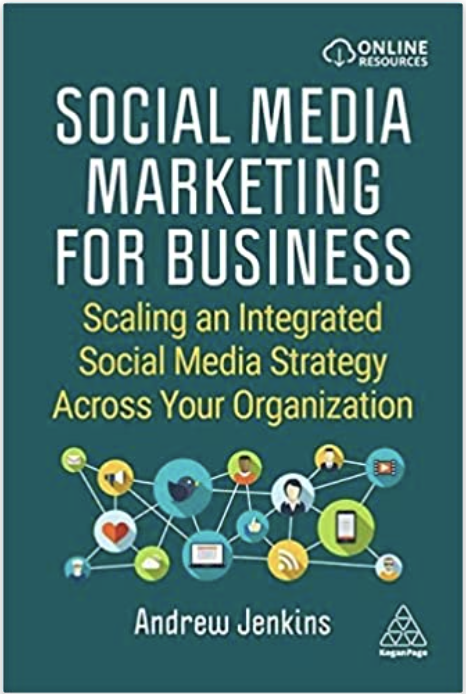 I must declare an interest with this book, as there is a quote from me on the back cover. He also mentions and thanks me in the "acknowledgments' section of the book.
Andrew Jenkins and I met in London, in December 2019 when Andrew was over from Canada. He told me then about his wish to write a book and asked if I could connect him with my publisher, Kogan Page, which I did.
Andrew has written a modern book about social media; he discusses the need for you to take ownership of you own social media and gives suggestions around personal branding and employee advocacy. He then provides modern advice as to the different platforms and hashtags etc.
If you are looking to update your social media skills or you are a beginner and want to take those first steps then this is a book you should read.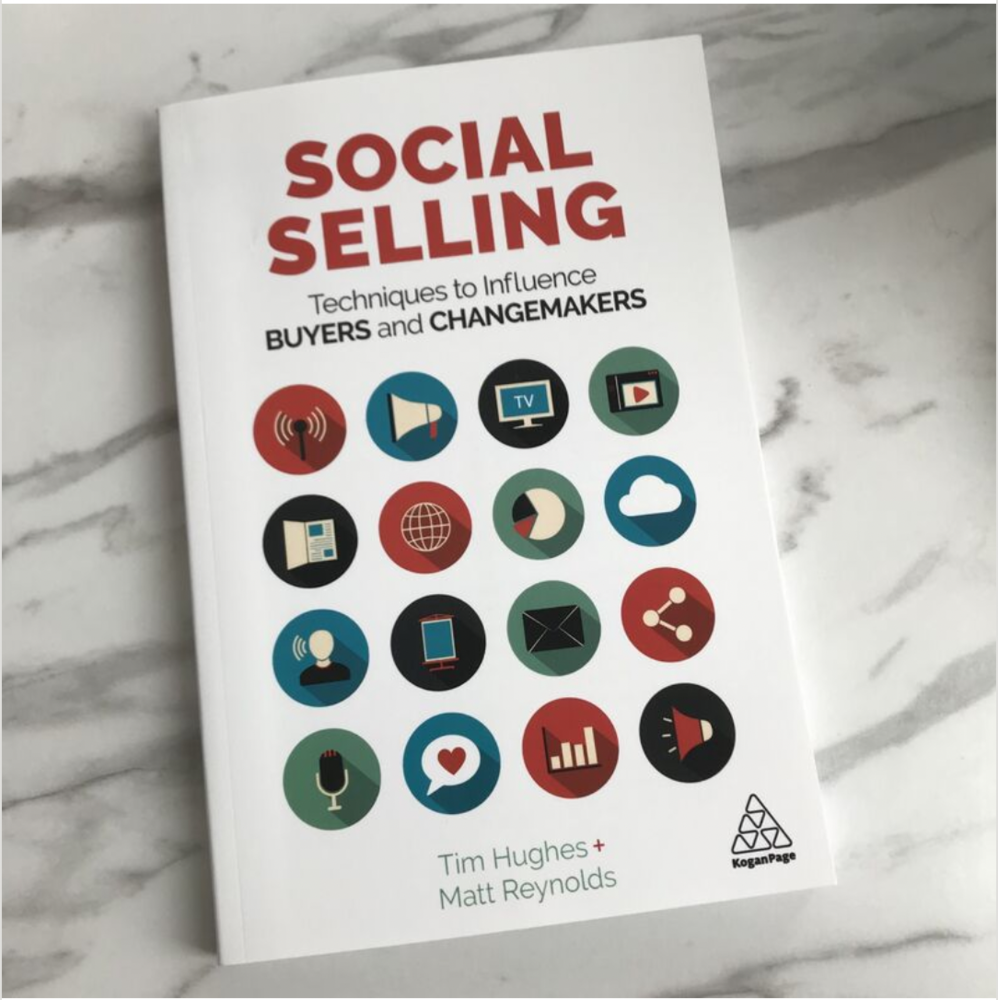 Of course, a blog like this, is going to mention my two books. My first book on social selling, is not about personal branding, it's not about how to use LinkedIn, it's not about my journey. From the start I offer you techniques to increase the number of deals you can win from using social selling. These are techniques on how to be social on social, this increasing your conversations, the number of leads you create and the number of deals you will close.
The book is written as a workbook (don't buy the kindle edition, buy the book) that you can work through. None of this "ivory tower" stuff, it's highly practical with techniques you can action today.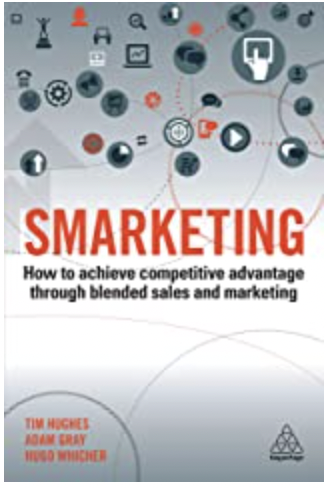 My second book, if I had written it today, we would have called it RevOps (RevenueOperations). The book is about how to merge sales and marketing under one single strategy, measurement and governance structure. It's based on an actual case study, but we cannot mention who that is. What I mean is the book, (like my first book) is practical and takes you through the steps you need to under take to implement a RevOps strategy. Right down to reporting and things you need to look out for so the project is a success.
Related: 10 Keys To Tapping The Hidden Power Of The Best Story